If you've been curious about how to make pottery, but you're not sure how to do it because you have only seen it done in the studio, then you've come to the right place.
In this, we'll provide you with the information on how to make pottery at home: the complete guide, and you'll be amazed at how simple, yet effective it is for you to do, and there is a lot that you can get out of this.
You can make pottery at home quite easily and readily, and here, we'll tell you just how it's done.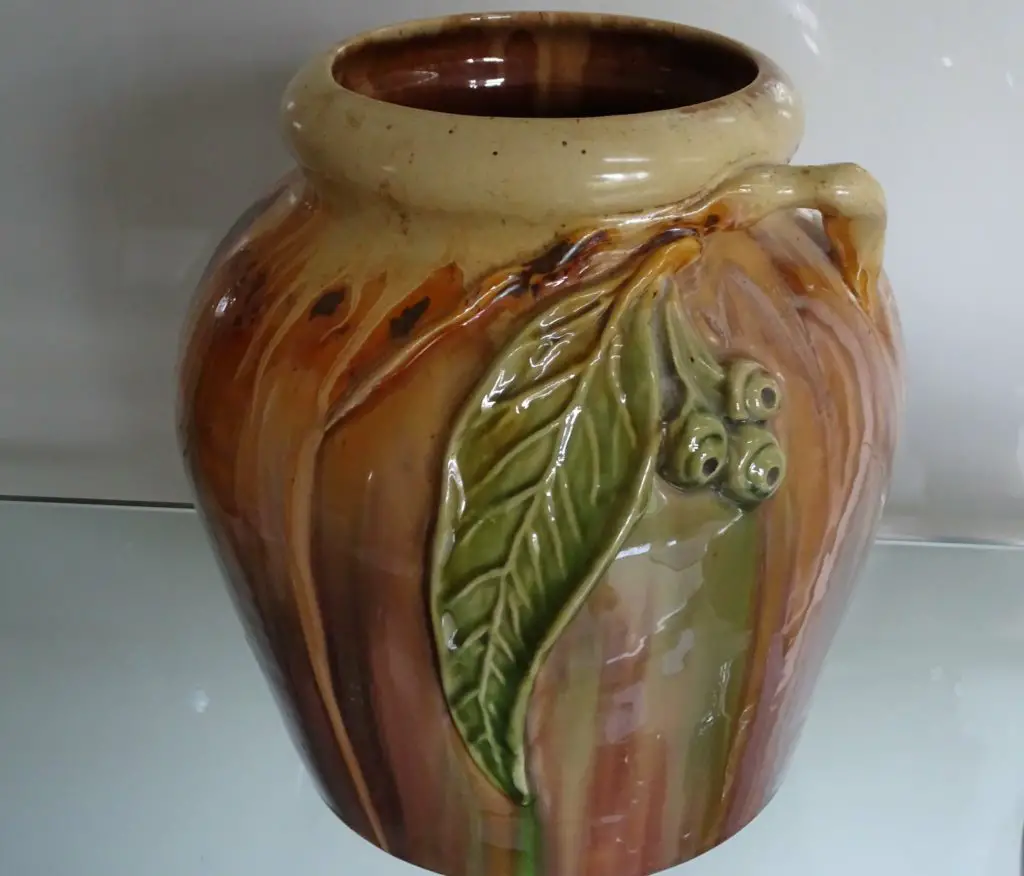 Get the materials!
In order to make pottery, you have some materials that you'll need to get, and they include the following:
We'll go over each of these in the next section, but you will have to choose whether or not you'll want to make the pottery with your oven, or with an actual kiln.
When choosing one or the other, always consider the following:
The space you have
Your budget
Whether or not you have the time to work with a kiln
When working with an oven, you get the benefit of convenience, and it doesn't take as long, but the downside of you can't use many glazes. But, with a kiln you can use a lot more clays and glazes, with the downside of you will need to spend more time, money, and space to make this
What you choose is ultimately up to you though, and you want to make.
The Clay of Choice
First, consider your clay.
You have three options, and they are:
Low-firing earthenware
Medium-firing stoneware
Porcelain that fires high
All of these are great options, and you also have polymer clay too, which is good if you're using this in an oven.
But, if you're starting out, I suggest going with a lower-firing clay, because it has the properties of the following:
Takes less time to make
Is ready faster
Is good for starting out with
Generally is easy to work with
Your clay is the first medium you'll need to consider, but you should also look at glazes of choice too.
Your Glaze Choices
Your glaze choice affects how the piece looks, and also the properties of this. Some of the different factors that go into glazes include the following:
Whether you want to waterproof your pottery
Whether you want to add a nice, shiny finish to it
Whether you want to add a specific color to it
All glazes are applied based on the firing temperature.  You should make sure that the temperature of the pottery glaze fits with what you're trying to make since it will only work if it's fired to the correct temperature.
If you get a glaze that doesn't fit the temperature of the clay, it causes the following:
This is a big part of it, so remember that when you're working with this type of material
Kiln of Oven?
For most beginner potters, they may consider getting a kiln, but if you're not sure whether or not you want one, you can get basic clay to fire it in the oven.
The benefits of firing in the oven are the following:
Takes less time
Can make decent pieces
Good for learning
But, a kiln is a step up. However, while they are expensive, they allow you to do the following with them:
More pieces
You can fire to hotter temperatures
You can make ceramics from pottery
Remember, ceramics is the chemical changes of the pottery as it is heated up. Pottery is just the shaping of it, and if your goal is to just learn how to make items, then an oven might be your better option.
But, if you like to actually learn how to make stuff that you can use in real life, not just for decorative reasons, then the kiln may be a better option.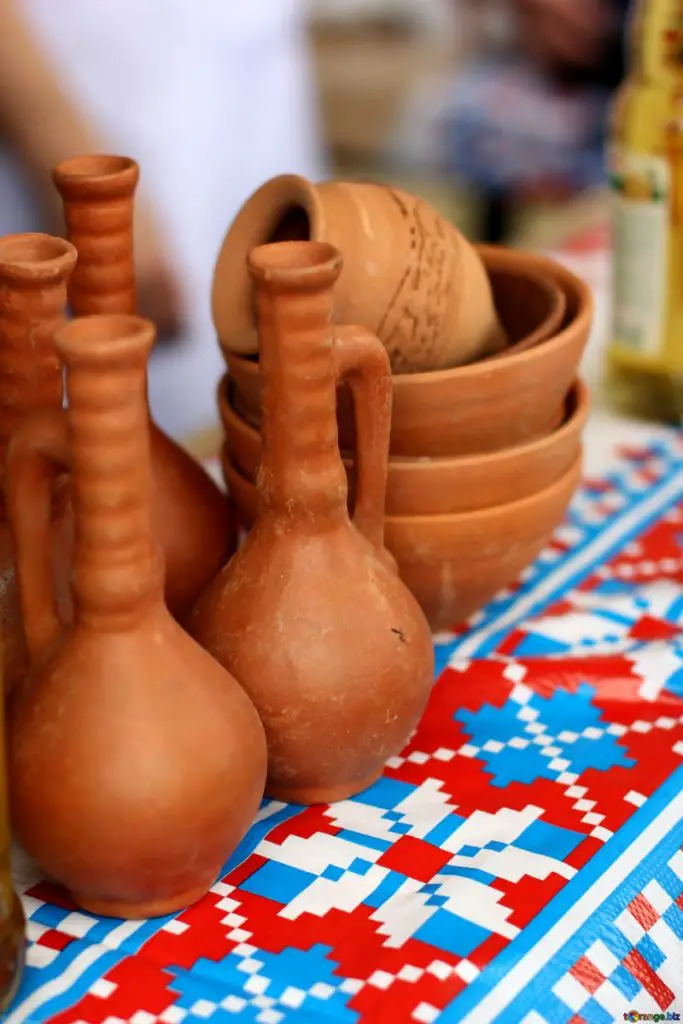 Preparing your Clay
You'll first and foremost want to make sure that you have a lot of water on hand, and your clay as well.
You have two ways to make your pottery piece, and they include the following:
Personally, for functional ware, I prefer wheel-throwing, since it creates a more rounded shape. But, if your goal is to create decorative pottery that has a unique structure that isn't the same all around, then hand building is a cool option.
But, if you're doing hand building, you have a few different ways to do it, and they are as follows:
Slab pottery, where you make slabs, attach them and score and slip them together, ideal for flat structures
Coils, which involve rolling out coils and attaching it to a flat surface and then blending together, good for more rounded or cylindrical bowls
Pinch pottery, where you pinch and pull the clay outwards in order to create a unique shape, good for those who want something a bit easy
But, if you're someone who thinks this is a little easy, you might want to consider throwing pottery on the wheel, which we'll discuss in the next section.
Throwing Pottery
Throwing pottery is a good way to begin, and it's actually not as hard as you think it'll be. To do it, you need the following:
Some clay
A plaster slab
A big bowl of water
Throwing rib
Potter's needle
Cutting wire
Sponge
To do this, there are a few instructions you'll want to follow,  and we'll list them below:
Grab a bit of clay to work with and make a ball
From here, throw the clay against a flat surface and knead it to get rid of air bubbles, then throw it back into a ball, and then put it on the wheel with the bottom on the ground
Keep your body centered over and put the legs on the ground, and start spinning at a decent speed to throw
Wet the hands in the water and then cup the clay, squeezing it into a cone shape
Keep your hands wet and then push down into the center, to help flatten and keep everything evenly rotated
Continue to do this until it's balanced and positioned without being unbalanced
Once ready, make a hole in the center and then use the other hand to keep the outside stable by cupping it and from there continue to push the finger outwards
Make the hole larger and continue to do this, and from there, you'll want to make the walls as thick as you need to
From here, you can start to use your fingertips against the inner wall, and use your thumb to keep everything in place so it won't slip
Once you are satisfied, use the sponge and flatten everything and make it gently apply pressure
From here, you'll want to use the potter's needle and put it where you want to level it so that it's rounded, and then once done, you just cut and lift it off.
Slowly stop the wheel and then use the cutting wire and put it behind the pot and move it
This is all there is to it, and you can make it into whatever shape you'd like for it to be. At this point, we move onto the drying process, which we'll discuss below.
Dry it Out!
Drying is not a fun process, but it's something that needs to be done. On average, you'll need to dry everything to the point where it's bone-dry.
To dry a piece of pottery, you essentially do the following:
Take the pottery off, and then put it in a place where it can dry through the different stages
Let it sit there until it's bone dry
You can test it by touching it, and if it's cool to the touch, it's got to dry a bit more
Keep it in a place that lets air circulate to the greenware, and keep it away from the dirt and dust
Dry each piece separately, and never with the extra elements on top, such as a lid, since it'll stick together
Don't touch it until it's bone-dry
Now you've read here that you can't touch it until it's bone dry. The stages of the pottery include the following:
Greenware, which is when you take it off the wheel
Leather hard, which is usually when people apply any slips to the piece
Bone-dry, which means it's dry and ready to fire
Never put a piece that isn't bone-dry into the kiln or firing medium. That's because, if you do this, it'll end up cracking and exploding, and the shape can be affected as well.
Once it is fully dried though, you can then throw it in the kiln, and we'll discuss the final stages of this in the next section.
Firing Time!
Finally, you've got to fire the pottery so it hardens and keeps the shape.  The best way to do this is, of course, know what you're working with.
Different clay takes different temperatures and different times.
In order to fire, you should do the following:
First, check the temperature that you need, and from there, you set the kiln to that temperature once the pieces are put in
Make sure to never put the pieces in after since they can crack and explode
Never leave the kiln unattended, even if this happens for a long time
You'll then want to wait for it to gradually get hot, and let it fore for as long as needed
When it hits that point and it is done, you then let it slowly come down. Never let it come down quickly
When you think you're ready to open it, very slowly open it. If it's still hot to the touch, you then wait until it's done
From there, you can add a glaze and then fire this once again
Some people like to do two firings, which is good because it reduces the chances of the piece being compromised, but you can also single-fire this.
In order to single-fire some pottery, you do the following:
Apply your glaze at the leather-hard stage
Let it slowly fire to the temperature needed
Let it sit at that temperature and slowly come down
This is a much riskier type of business, but it definitely can be a wonderful thing to try
When done, you let it cool and then display it as you see fit!
The Price for This
You may wonder how expensive this can get.  The answer is it varies.
The expenses you incur include the following:
Some people can get by with spending a couple hundred on this, others spend upwards of four grand on this!
A way to offset the cost is to do the following:
Use your oven and basic polymer clay to start with
Slowly get all of these items, don't get them at once
Learn with hand-building first and then move onto wheel throwing
When buying a kiln, it's better to get one that'll last you a while than something that'll only be used for a few firings
Consider how much you'll be using this before you buy it
Remember, if you're just starting out, you don't have to commit and buy a lot of pottery materials at a really high price if you don't want to, but if you think it's worth it, then great, that's ultimately your choice, your money!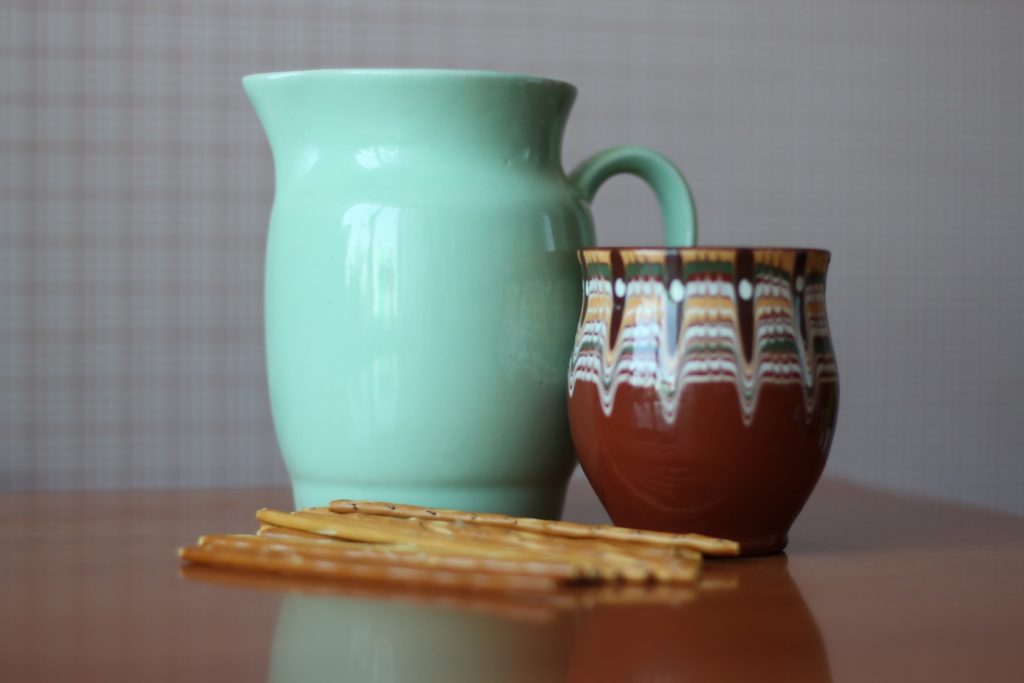 Pottery is fun, and you learned how to make it at home with this fun and complete guide. You can now start putting together your own pottery pieces, and if you're ready to take the plunge and learn how to do it, now is the time to do so.