Dishes with crazing are those dishes that are internally cracked more like a spider web of tiny cracks. These cracks are present in the glaze and not in the actual pottery piece. Crazing dishes are not at all safe, not only for humans but also for animals. You are not supposed to use the crazing dishes for storing foods or even for having dry foods. Also, the doctors demand that all the crazing dishes in the house should be discarded.
But do you want to know why? The crazing dishes consist of internal cracks that might contain harmful bacteria, which you might not be even aware of. It is detrimental to living organisms to use crazing dishes for food as the bacteria may get into the food, making them fall sick.
So, here in this article, we will discuss how crazing occurs in the dishes, and how can we prevent crazing, to keep the dishes food-safe. So, let's proceed.
What is crazing?
You must have commonly spotted a piece of pottery even at our home, which has a surface that looks like a spider web due to tiny cracks. This cracked surface is called crazing. Now, the cracks you see are not on the pottery itself, but those cracks occur at the surface of the piece when the firing of the glazing part of it is not performed correctly.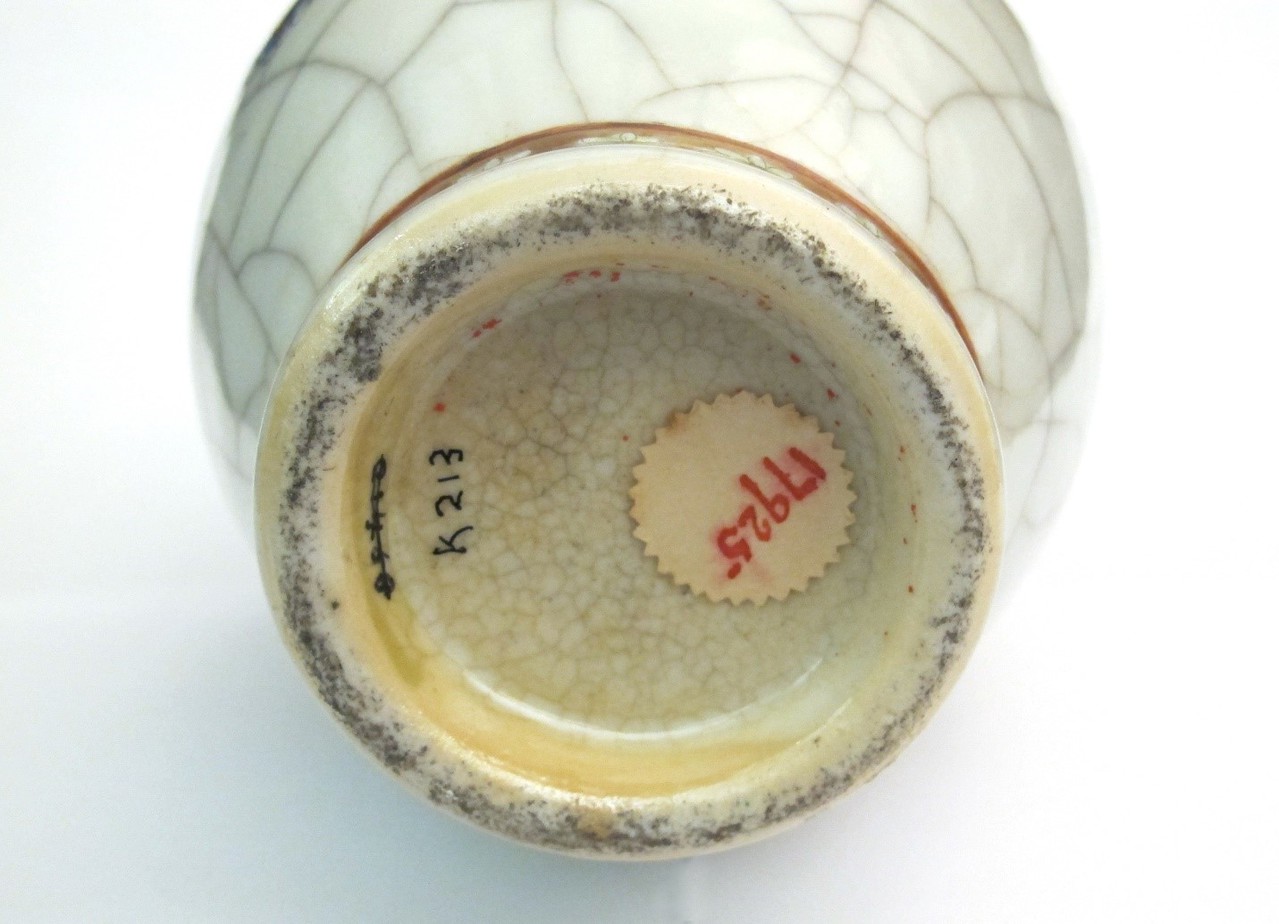 Crazing can be eliminated while making pottery if good-quality clay is used. clay quality plays a vital role in pottery making. So, without further talking about crazing, let's know why and how the crazing of dishes takes place.
How does Crazing Occur in Dishes?
Now, there are many causes due to which crazing can occur on your dishes. Here are a few of the common reasons that have been listed below.
Factors
Reasons
Temperature
Crazing in dishes or plates can occur due to changes in temperature or humidity. If you live in an area where the humidity level is at its highest, then issues like crazing on your dishes are normal things that you will come across.
Moisture
Crazing can also be caused due to moisture; for example, if you are trying to show off your creativity by using a dish as a planter, then the plate can catch moisture and end up crazing.
Storage
While traveling, if your dish gets bumped onto something hard, or it is always stored in your storage room, then also crazing might occur.
Prolonged Usage
One thing that we all should keep in mind is that everything decays with time. Crazing also happens because of extended usage, and that is the reason why most vintage and antique items are susceptible to this issue. You can relate it to wrinkles that occur on human faces due to aging. Therefore, crazing is the wrinkle of pottery

as it ages.
How to Remove or Prevent Crazing from Pottery Dishes and Turn them Food-Safe?
Now, a person cannot wholly remove crazing, but instead, you can remove the bacteria that have collected into the crevices of the crazing. There are certain ways that you can utilize to prevent crazing in dishes in the first place. As told above that changing temperature can also cause crazing to occur.
However, you must be aware of the temperature fluctuations in your dishwasher. Yes, you should never use a dishwasher on that expensive ceramicware of yours. It is always a good idea to wash the dish using warm water. Keep your pottery dishes safe by hand washing it.
Here are some of the homemade remedies that you can use to repair the crazing of your porcelain dishes.
Soap and water:
It is the gentlest cleaning way to start. Soap and warm water is the safest option to recommend in cleaning your dishes safely. A simple dish soap that does not have any scent or dyes in it is the best to use here. To scrub the dishes always use a washcloth and avoid using anything more abrasive like a brush or sponge, as it can cause damage to the plates.
In case this method is not enough to remove crazing, then you can also try soap soak. Fill some extremely soapy water in a container and place your dishes in it to get soaked thoroughly. Make sure that the container is big enough so that the plates are not stacked up, but entirely submerged. This method will help in obliterating the crazing stains and make your unsafe dish food safe again.
Hydrogen peroxide:
Dark red and brown colored stains can set into crazing on the dishes with time. Such stains will make your porcelain look dirty and unhygienic. However, you can use hydrogen peroxide and soak the porcelain dishes in it while placing it in a container for at least 48 hours. Again, do not stack the plates, but allow them enough space in the container for better cleaning.
This method should be avoided in case your porcelain is broken or chipped. If you are using this technique, do not clean the dishes altogether; instead, start one by one to see if hydrogen peroxide is too harsh on your plates or not.
Baking soda paste:
Now, this method is worth trying for crazing repair and making dishes food-safe. You are required to make a baking soda paste for this one. It is an all-natural paste, and all you need to do is mix the baking soda and water altogether. Form a paste and then apply it to the crazing dishes using a toothbrush to remove the stains. This method is beneficial in case you are in a hurry and do not have much time to soak the dishes.
Oxygen bleach:
For this method, we recommend you use store-bought oxygen bleaches like the Grab Green Natural Bleach. This bleach is generally used for laundry, but it can be used for pottery as well. In case you purchase a liquid form of oxygen bleach, it can also work.
Mix the powder in hot water and keep stirring until it cools down. The next step is to soak the crazing dishes in the mixture for a few hours. This technique will help you to repair crazing and keep your porcelain dishes shiny and food-safe.
Conclusion:
We cannot completely stop crazing, but we can take the necessary precautions to prevent crazing of the dishes and turn them partially food-safe. Those dishes having crazing are harmful, and sometimes it seems to be unpredictable. The crazing forms bacteria in its fissures, which can harm your health if had food on those dishes. So, it is essential to follow the exact steps stated in the methods discussed above to extend the durability of the dishes while making them food-safe.