The result of your pottery work that you're going to get at the end of the day depends ultimately on what kind of clay you're using. There are multiple types of clay available & different types of clays demand to be treated differently based on the properties present in it.
For instance, the binding and hardening nature of clay is crucial for the kind of project you're working on. If you want to work on a terracotta project, then the ideal clay for the said project should have qualities like pliability, beautiful natural color, self-hardening properties, and so on.
Hence, you need to select the right one based on what kind of pottery project you are going to use it for. While picking the clay, try to find one that is easier to work with and doesn't create a lot of mess and make your job frustrating.
If you're looking for the best clay for your terracotta projects, then AMACO Mexican Self-Hardening Clay is an ideal option. It is easy to work with this clay, as it is quite manageable and not at all messy. Before you buy this clay for your next terracotta project, you need to know its features and how to work with it, etc. So, here is a complete review of AMACO Mexican Self-Hardening Clay to help you pick the right clay.
Why choose AMACO Mexican Self-Hardening Clay?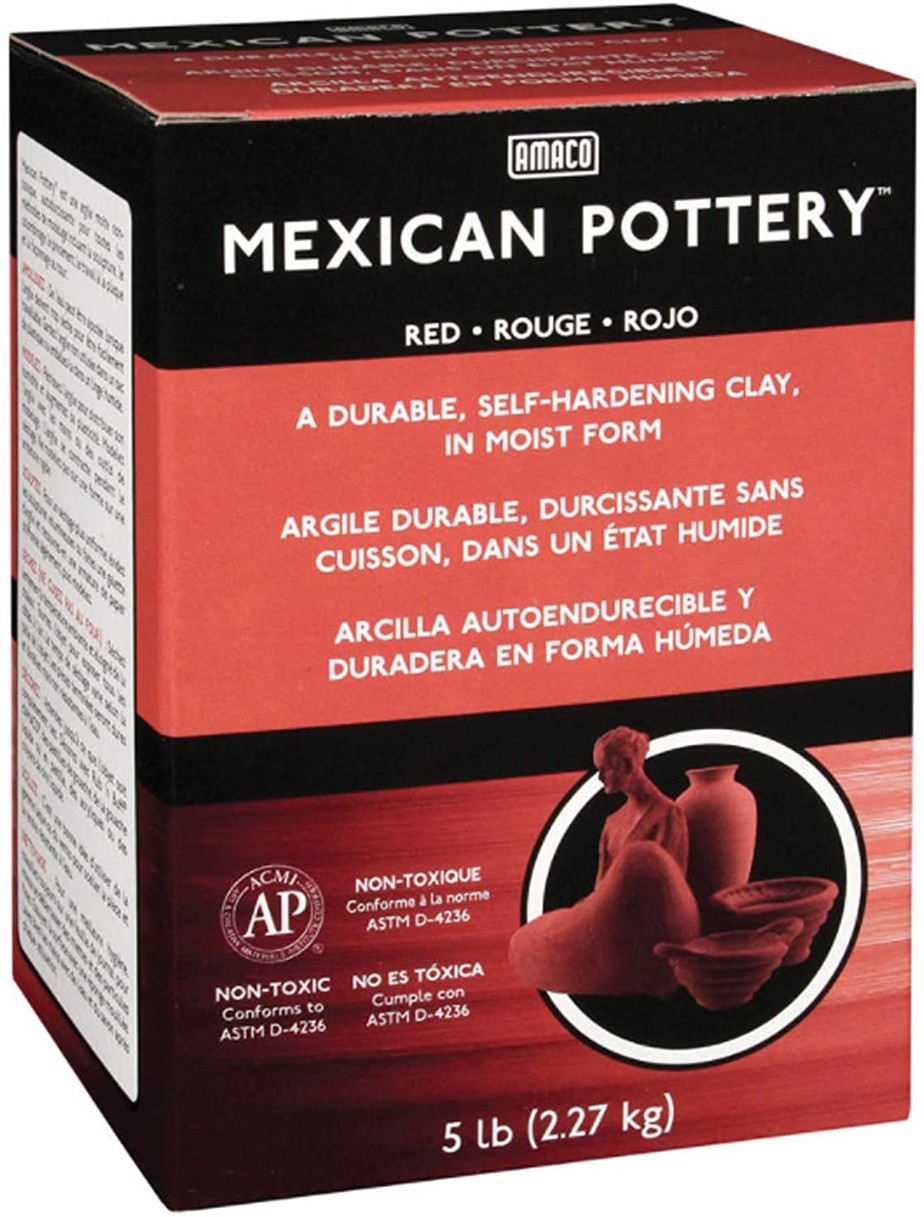 Well, we all know how frustrating it is to work with a kind of clay that is not pliable, soft, and unmanageable. Working with such type of clay is a complete wastage of time & you will end up with creating a mess. Whether you're a beginner or a pro, choosing the right kind of good-quality clay is always vital for your pottery work.
This AMACO Mexican Self-Hardening Clay manufactured in the USA has all the properties in it, which makes it easier for you to work with it. Not-so-sticky and soft nature of this clay help you in having a hassle-free sculpting experience. You do not need to worry about the firing of the clay for hardening it, as it has got self-hardening properties that allow it to become dry within one or two days. Whether you want to use it for some small projects and pottery work, or any decorative purpose, this clay is never going to disappoint you. The manufacturer AMACO is well-known and one of the leading brands in the market that produce reliable and good quality pottery work supplies. So, you can surely trust them without a second thought.
Features of the AMACO Mexican Self-Hardening Clay:
Pliable: The clay is flexible enough, which makes it easy to work with it. The nice consistent pliability allows you to knead, twist, and blend the clay the way you want to mold it in the desired shape.
Soft: The clay is quite soft, which makes your job done with comfort. While kneading and twisting, it doesn't become frustrating, and hence you can shape the clay with ease. This softness is also suitable for kids who want to use the clay for their school projects.
Not so sticky: The clay doesn't become much sticky if you add the right amount of water in it. Instead of becoming a total mess, it is quite manageable to work with the clay as it doesn't stick to your hand that much. Such hassle-free utilization of the clay will make you love your job.
Red in color: The clay is natural red, which means it is full of essential minerals, including iron, and it is going to give your clay project a nice and beautiful color. You can paint the clay if you want to after it gets hardened, but even if you don't do so, it is still going to look quite gorgeous because of its reddish hue.
Safe to work with: AMACO Mexican Self-Hardening Clay is eco-friendly and non-toxic. So, whether you're using it to make pots for your garden trees, or you're going to use it for your kid's school project, you can safely work with it.
Self-Hardening characteristic: The properties present in the clay allow it to get hardened quickly at room temperature. So, you don't have to struggle while putting it into the kiln or oven for drying. Also, it doesn't take much time to harden.
Durability: The clay is durable and does not easily become pliable or soft when it gets dried or comes in contact with water. Also, the pots made with the clay don't break easily. So, you can opt for this clay to make potteries for daily life needs.
Pros and cons of using the clay
While planning to use clay for your project, don't just jump into buying any product. Think properly about the type of project you're going to work on, and choose the clay according to your need. So, here we provide the pros and cons of using the AMACO Mexican Self-Hardening Clay. Let's have a look:
Pros:
Soft in nature.
Easy to shape.
It doesn't get sticky with added fluid.
Safe to work with.
It has a beautiful complexion.
Self-hardening and durable enough.
Cons:
Not waterproof.
Might feel a little bit oily in texture.
How to work with it?
The packaged clay weighs 5.5 pounds and comes in the form of a block. So, you can take out pieces from your clay based on your needs. Taking out small pieces makes it easier for you to knead the clay. Add water to it as much as it requires. The packaged clay already comes in moist form, so the addition of too much water will give it a creamy texture, which is quite impossible to give a proper shape. So, be quite careful about it. Do not leave the unused clay barely open in the air or under sunlight. Keep it covered and put it in a moist place to prevent it from becoming rock hard.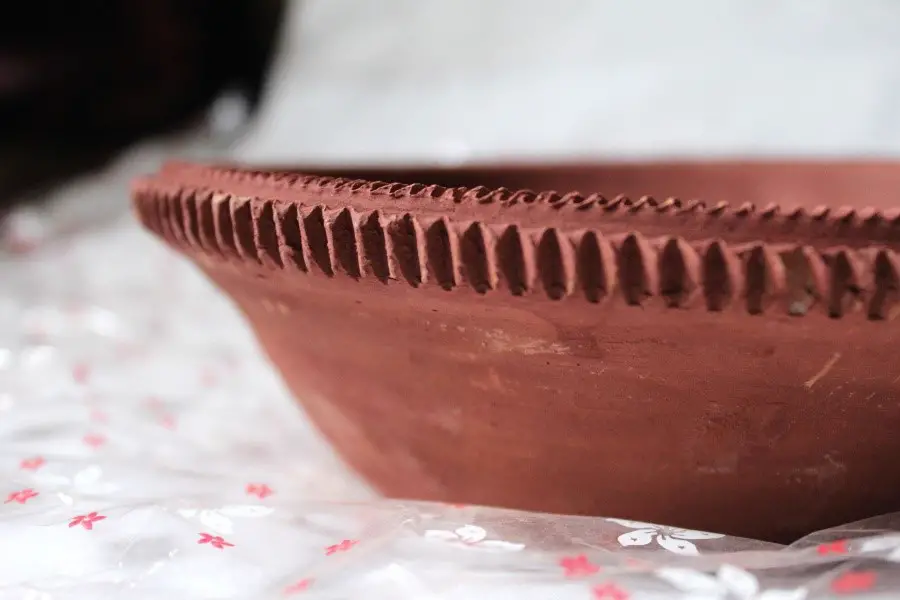 Wrapping up:
The nature of the clay you are using influences your entire pottery project, so be careful about what you're choosing. After receiving the package of the AMACO Mexican Self-Hardening Clay, do check if it's in good form or not. Store your clay in a proper way, and while working with it, follow all the tricks and techniques required to create your masterpiece. We hope that this article is going to help you with your next terracotta clay project.