Without the latest and best sculpting tools, it is difficult to achieve intricate details in your pottery work. Hunting down the best supplies is important as you progress in your journey of learning pottery work. As a beginner, you also need to keep in mind the budget and refrain from overspending on something that can be replaced with a pocket-friendly option without compromising on the quality.
One such amazing choice for beginners is the Blisstime Pottery Sculpting Tool & Supplies. So, let us check out more about this tool kit.
Blisstime Pottery Sculpting Tool Kit: Product Features
With the Blisstime Tool Kit, you get access to a wholesome pottery tool package that houses 62 versatile pieces of pottery and clay tools. All these tools can be used for shaping, carving, cutting, modeling, brushing, scraping, smoothing, and so much more.
Several tools in the set feature a double-sided design that can be used to create a range of shapes or add flexibility to the work. The tools are lightweight, smooth, and comfortable to work with. Created from durable stainless steel and wood materials, the tools are high-quality and do not break away easily. So, you do not have to invest in any other toolset for long. It is an efficient solution for beginner artists that are just starting out and need high-quality tools at a cheaper price.
You also get access to two high-quality sponges that can be used for dabbing in water into the pottery work without making things dripping wet. The sponges can also help avoid patches or fingerprints on the clay. If you love painting your pottery work, the toolset also comes with 10 durably designed brushes that can be used to paint intricate designs after you are done molding the clay into an artwork.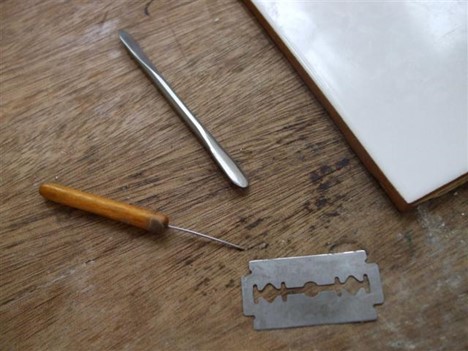 The set also features wire clay-based cutters that can slice and cut through the clay lumps or for cutting pots from the pottery wheel. This traditionally designed tool features stainless steel wires that are fastened firmly to the hardwood-based toggle handles.
Blisstime also has a durably designed rolling pin that can be used to roll out clay of even thickness for easier pottery crafting.
The toolset also comes with rubber-headed pottery tools that feature several soft tips to help remove any smudges or fingerprints from the pottery work that happens during the crafting process. These tools are also perfect for blending, color shaping, & drawing.
Blisstime Tool Set could also be a perfect gifting option for a friend or family member venturing into the world of pottery.
Product Specifications
| | |
| --- | --- |
| Product Proportions | 11.18 X 8.9 X 2.72 Inches |
| Product Weight | 1.32 Pounds |
| Materials | Stainless Steel and Wood |
| Total Tools Available | 62 |
| Free Bag | Yes |
More About the High-Quality Pottery Tool Bag
With so many tools to manage, you need to have something that can help keep them organized while you are working or once you are done with your pottery work. The Blisstime Tool Set comes with a high-quality and highly durable bag that helps keep everything organized for the crafters.
This carry bag is ideal for potters that tend to visit a nearby studio or prefer working in their home studio. The bag has a chain closure design with one compartment to store all your tools that including trimming tools, shapers, clippers, and more. This tough & sturdy bag is prepared from high-quality material that doesn't get punctured or tears down from the sharp tools stored inside. With the zip-up bag, you can hold all your tools together in one place without losing them.
Conclusion
If you are looking for high-quality tools that are light on your hands without causing any strain, the Blisstime Pottery Sculpting Tool Set-62 is just what you need. The tools can help you experiment and learn more about the art, and evolve as an artist. Best of all, it is available at a pocket-friendly price, so no doubt it is a win-win situation for pottery artists, both beginners, and experts. When using the sharp crafting tools, make sure you practice caution to avoid any type of cuts or bruises that could happen due to the serrated edges. So, start crafting today and unveil the artist within you.