An essential component of throwing pots is using the right tools. Be it for shaping, designing, or carving, the better and variety of tools you have, the more creative and beautiful your pot will be. The tools are available in multiple shapes, sizes, textures, base materials, and softness that you can choose according to the type of pot you're throwing.
Specific tools in the market might be suitable for limited-time use. But the EuTengHao's 19 Pcs Pottery Toolset with stainless steel heads and wooden handles makes it long-lasting and gives you many options while throwing pots.
Why Should You Choose The EuTengHao 19 Pcs Pottery Toolset?
When you start a pottery project, what tools do you prefer? Multiple tools have unique functions, and a careful choice of tools is essential to have a beautiful pot. Being easy to handle, not damaging the work in progress, and working in a way that becomes an extension of your hand are some of the many qualities you might look for in the tools.
EuTengHao 19 Pcs Pottery Toolset is the perfect choice for you as each tool is designed with utmost care and precision. The wooden and steel tools of EuTengHao are easy to work with and can be used by both professionals and beginners.
Product Specifications
Below are the EuTengHao 19 Pcs Pottery Toolset specifications you can review for a better idea.
| | |
| --- | --- |
| Product Weight |  5.9 ounces |
| Product Manufacturer | EuTengHao |
| Product Dimensions | 3.94 x 0.39 x 0.39 inches |
| Type | Tools |
| Base Material | Stainless steel |
| Handle Material | Wood |
Specific tools in the package are very sharp and pointed, and you need to keep them out of the reach of children. Be safe in handling the tools yourself and if the kids are learning pottery, make sure they are always supervised and assisted by adults. Also, remember to clean the tools properly after each use to ensure that it doesn't rust or get damaged.
What Tools Are Included In The Package?
These are the 19 tools that you'll get in EuTengHao's Pottery Toolset.
Spearhead and curved tool

Curved vane and large spearhead tool

Angled and curved tool

Needlepoint

Slightly forked and curved flat tool

Metal wire brush tool

Salt and pepper drill tool

Needlepoint and curved tool

Curved and loop tool

Spoolie tool

Slightly forked and spearhead tool

Loop tool

Potter's rib double-ended tool

Ribbon tool double-ended tool

Cut off needle

Wood modeling tool

Sponge

Aluminum scraper

Wire clay cutter
Features Of The EuTengHao 19 Pcs Pottery Toolset
Below are some notable features of the EuTengHao's 19 Pcs Pottery Toolset.
1. Durable
The handles of the tools are made with high-quality wood and the tool heads are made of stainless steel. The wooden handles make it easier to hold the tools.
2. Corrosion Resistant
The EuTengHao's 19 Pcs Pottery Toolset is made of steel, does not rust easily, and lasts longer with proper care and cleaning.
3. Best For Beginners
The tools are a perfect choice for children, beginners, and professionals. Though it might take some time to get used to the tools, practice will make you feel easy to handle it.
4. Easy To Clean
As the tools are made of steel and made with simple designs, it's easy to clean and keep them in pristine condition for a long time.
5. Sharp And Lightweight
The light weight of the tools makes them easier to handle and does not hinder the work. The sharpness of the tools helps create perfect and accurate designs with excellent details.
Benefits Of The Pottery Toolset
The advantages of using EuTengHao's 19Pcs Pottery Toolset are given below.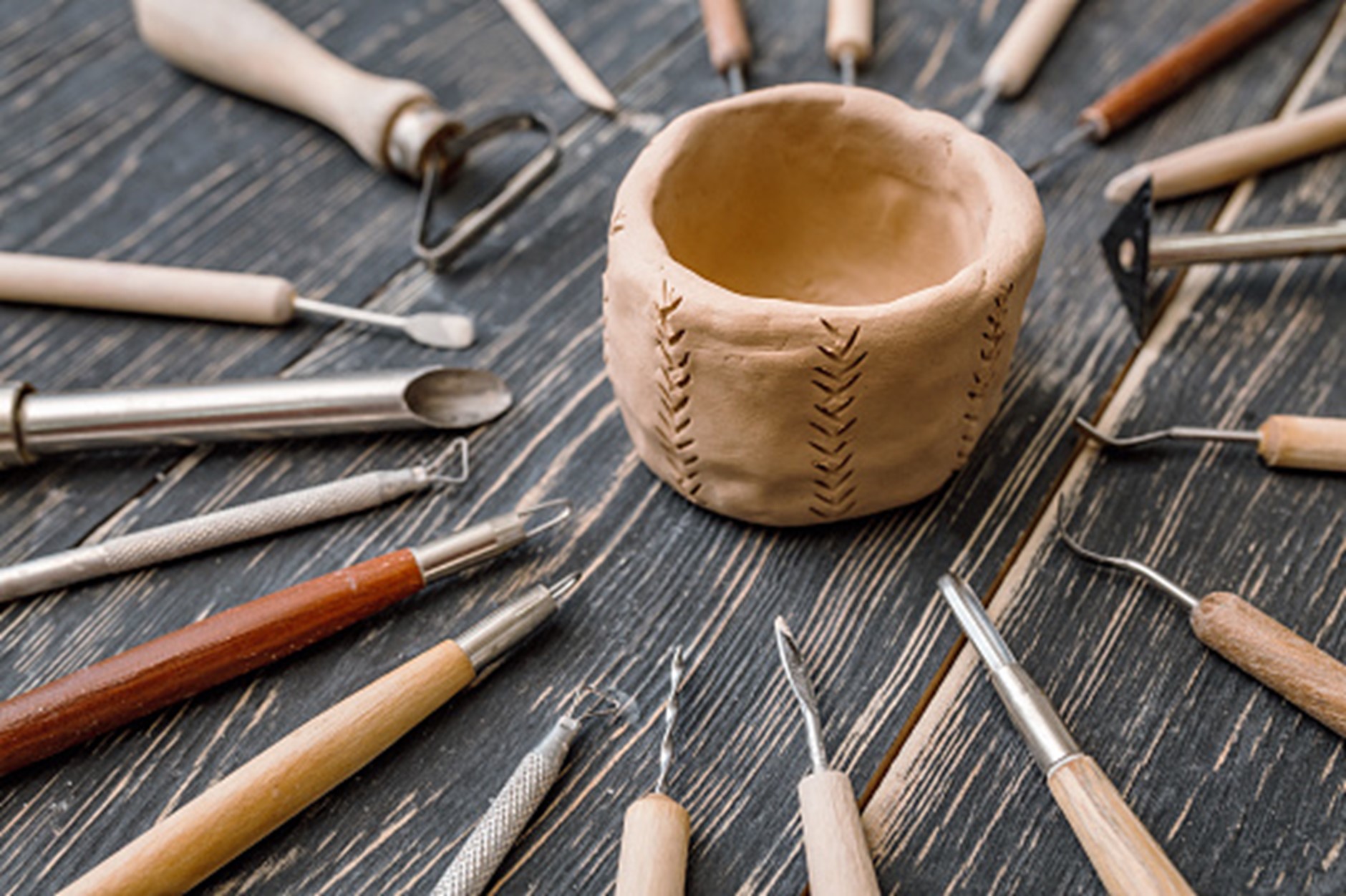 Easy cleaning

Durable

Resistant to corrosion

Comfortable wooden handles

Sturdy

Best for both beginners and professionals

Lightweight

Non-stick stainless steel
If you plan on buying the EuTengHao 19 Pcs Pottery Toolset to make throwing pots easier, then you can find it in any of their stores or click here to purchase it online.
Conclusion
Professional potters use almost 35 to 40 tools for various purposes while throwing pots, and the selected tools and their quality influence how your pottery piece turns out. The EuTengHao 19 Pcs Pottery Toolset will be helpful for smaller and bigger pots and provide you with a perfectly finished project.