When it comes to pottery glazes, there is a lot that you can try out. But, what are some of the best out there?
Here, we'll dive into the best glaze to use on your next pottery project, and we'll give you a few different types for you to try out. A few of these are based on their firing level, but a couple of these you can get right off Amazon, so you don't have to wait to get started on your next endeavor.
Polyform Sculpey Glaze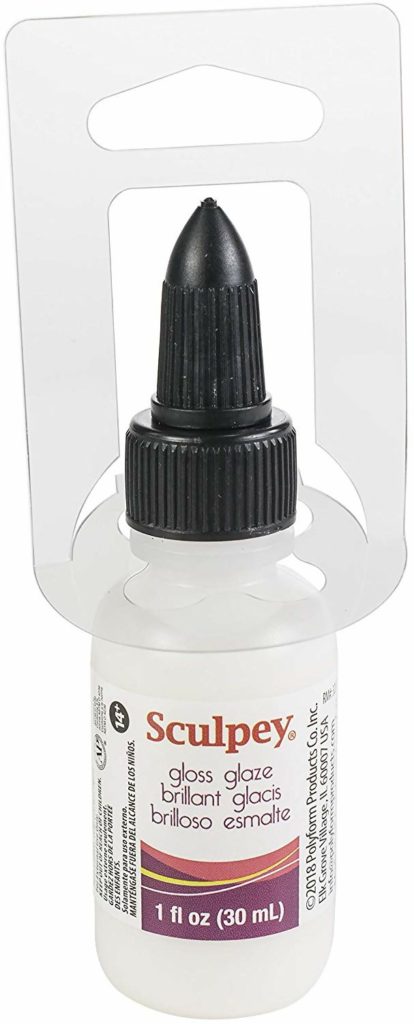 If you're working with Sculpey clay, you should make sure that you get this glaze for it. It's cheap and has four stars on Amazon.
Some of the features of this are as follows:
Contains a specially formulated glaze that creates a glossy, smooth finish on projects that are completed
Works to cure the clay completely to make it look pretty
It can be baked on as well
It works for both cured and uncured clay, giving it permanent protection
If you're working with basic polymer clay, this is probably the best on the market, since it's simple to obtain, less than five bucks, and great for small, beginner projects. You can purchase it here.
Judkins Diamon Glaze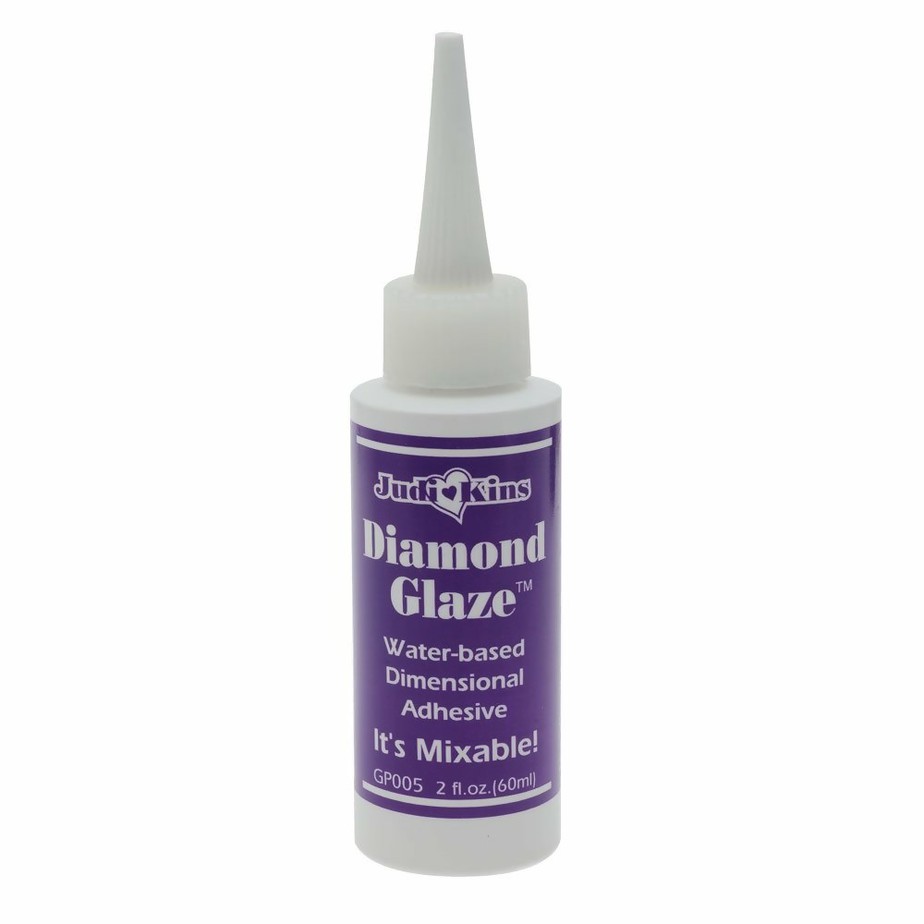 This is probably a step forward from the Sculpey brand of glaze, and while it is a bit more expensive, it's definitely worth checking out.
Some of the features on this one are as follows:
Provides a lacquer finish to your projects
Can be mixed with water to make it work
If you want to create a custom color, just adding a bit of dye ink works
Super easy to clean up if you spill it
Easy to clean up if you mess up on the application
It dries to a clear and glass-like finish to it
It also has dye-bask inks that you can buy with it
The pigments can also be pearlescent as well
This brand can also be bought right off Amazon, and if you want to try it with your next project, this is a great one that will definitely help.  It also is a good one for basic projects, and you can get it here.
Sax True Flow Gloss Glaze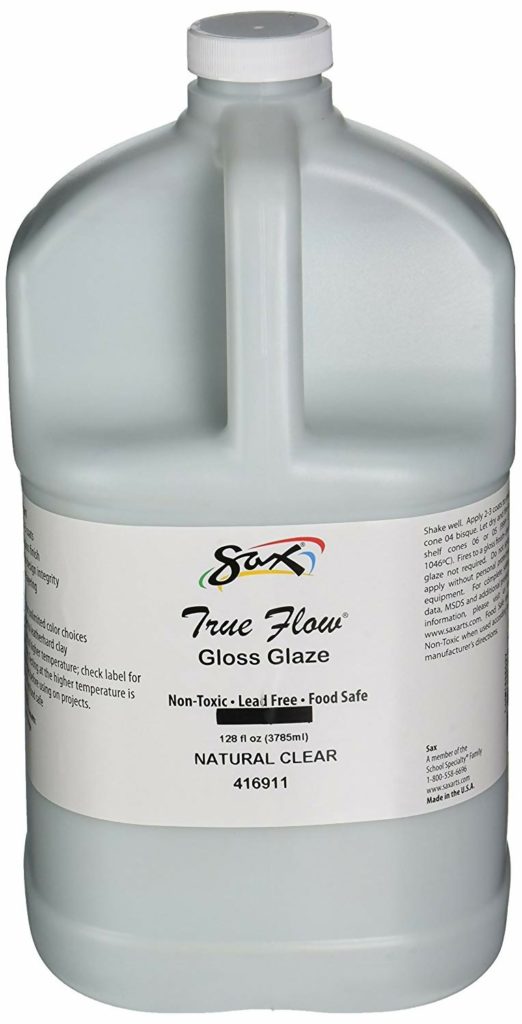 This is another great glaze, and if you like to buy in bulk, this is probably the best deal. It's a wonderful project, and it doesn't actually cost as much as some of the other ones that are for sale.
Here are some features of this product:
It has a bright and vibrant color to the glaze
Brings a transparent and glossy look to it
Not toxic, so if it does get anywhere on your skin, it won't mess with it
It is lead-free, so not poisonous and it is food safe
It can be used on dinnerware when it's fired to either cone 06-05
It conforms to the standards of pottery glazes
Sax True flow also comes in a snow-white color, and while that one is a little bit more expensive, if you are looking for a white gloss that looks great, this is definitely a great option to choose from.
You can pick it up from Amazon here.
Unicorn Spit Gel Stain and Glaze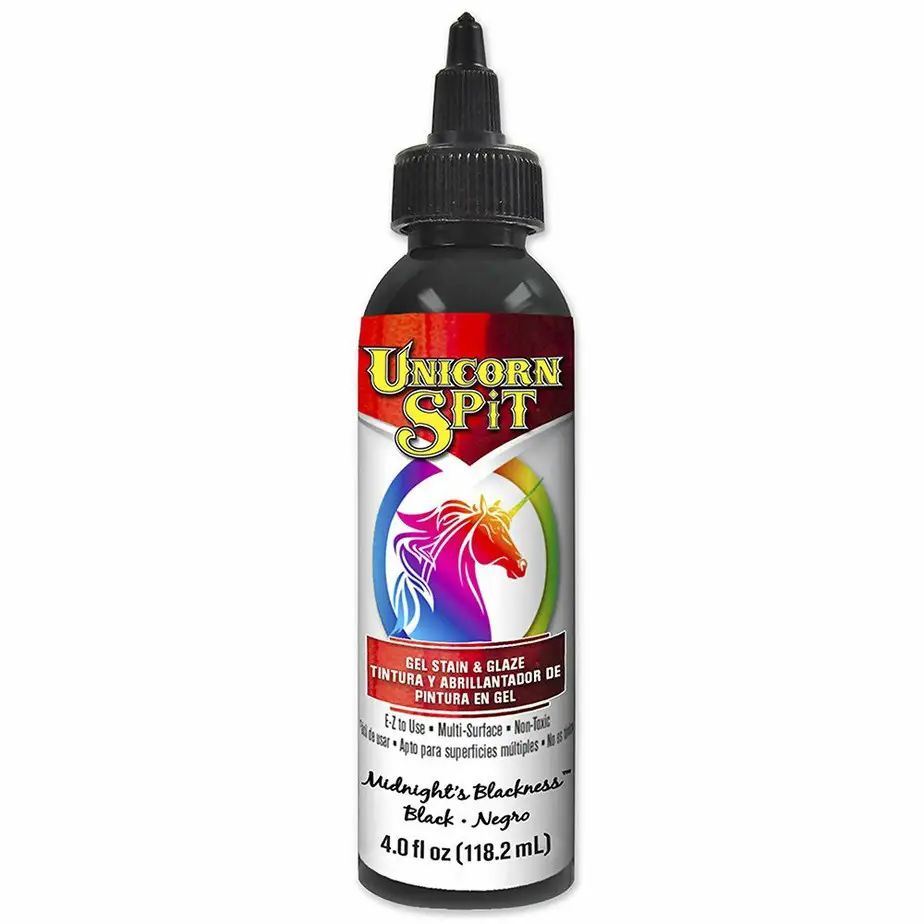 This is a great basic one, and it's perfect for any hobbyists. This is awesome as well because it comes in different colors as well.
Some of the cool features of this include the following:
Can be used on multiple types of pottery surfaces, and not just pottery either, but other art projects
It is a paint gel, and stain all in one package
Comes in a variety of 10 different colors
Smells like Jasmine
It can be as opaque or as vibrant as you want it to be, and with a bit of water, it can be diluted with water
Penetrates deep into the wood grain, and glazes over the existing types of finishes
Can highlight and brighten the chalk paint, and also provide a 3D effect as well
This is another cheap product on Amazon, and you can craft so many different projects from this as well. You can buy it here.
Coyote High-Fire Underglaze
If you are working with glazes for your pottery, coyote high-fire is one of the best to try out. They have a lot of different colors, and they work for different types of pottery.
Some of the cool aspects of them are as follows:
You can get these special ordered as needed
Can vary in price from relatively cheap to almost 30 bucks
Comes in so many colors including blues, greens, and even reds
Perfect for glazing your pottery to give it strength and beauty
Can be used for super high-fire objects, including those that are fired all the way up to cone 6-10
Will bring out bright and brilliant colors with each fire
You can get this one online, and there are variants of the Coyote brand, but the big thing to remember is that you can get some wonderful glazes from Coyote that handle the high-firing temperatures you might be working with, and you'll be pretty amazed at how well these show up.
If you need something high-fire, you may have to go to a different retailer than Amazon, but, you should definitely consider these types of glazes when choosing your next pottery project.
Glazing for success!
Choosing the right glazes will help you get the most out of your pottery experience, and really make it worth your while. If you're looking for good glazes, all of these are great, whether they be for beginner projects, or even more complicated looks.
Choosing glazes that best fit your pottery needs is part of the experience, and here, you learned of some of the best products to use with your pottery.