Artists normally start working with a wheel and a kiln only after they have bagged enough experience in the domain. However, with a bit of practice and patience, you can understand how a pottery wheel works. Using a pottery wheel requires crafting with clay variants such as earthenware clay, ball clay, ceramic Clay, and so on. But, these clay variants cannot be baked in the oven rather only in the kiln. So, how can you avoid the kiln and still craft some amazing pottery pieces? The key is to use oven-bake clay such as air-dry Clay.
Now, as an artist, you might also want to use polymer clay for pottery wheel forming. However, polymer clay consists of waterproof & oil-based ingredients that cannot get wet easily. As you might know, working on a pottery wheel requires a fair usage of water for easy molding. Hence, doing this with polymer clay might not be possible.
So, the key is to use air-dry clay on the pottery wheel and create some amazing pieces instantly.
Types of Oven Bake Clay: Can You Use it on a Pottery Wheel?
Before you move ahead and start using oven-bake clay on the pottery wheel, you need to understand the types available at your disposal. The final result you would expect from the throwing process would depend on the type of Clay you select for the same.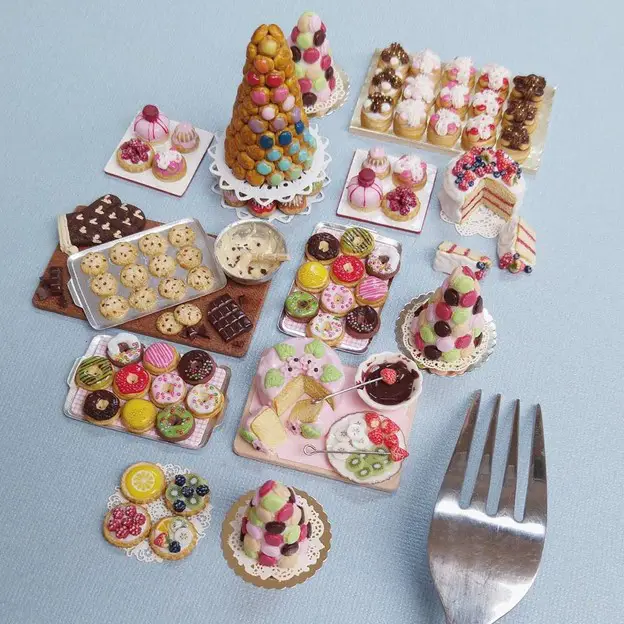 So, let us check them out and understand their workability on a pottery wheel.
1. Polymer Clay:
In the world of air-dry Clay, polymer clay is among the easiest to craft air-dry Clay as it is easy to mold given its plasticity. The best thing about polymer clay is the fact that it doesn't dry out while working and gives you a chance to mold it to perfection. However, it must be kept in an oven and baked at a high temperature to harden it. Polymer clay comes in a range of bright and primary colors that make it easier to craft some amazing pieces that look surreal. The Clay looks and feels like plastic when baked inside the oven.
2. Paper Clay:
Another form of air-dry Clay that is popular among artists is paper clay. It is made from a naturally occurring clay body. As compared to ceramic Clay, paper clay has an additional amount of fiber. This helps add to the strength as the Clay starts to dry. In addition, paper clay doesn't need firing and achieves permanency once it completely dries out.
The Clay is crafted with paper fiber which is pulpy and hence soaks in a good amount of water when being kneaded. This is why it is light in weight and isn't as strong as normal ceramic Clay.
3. Cold Porcelain:
Cold porcelain packs in glue and cornstarch, but unlike its name, this air-dry clay variant doesn't contain porcelain. As the Clay hardens, it attains a soft and whitish appearance which is similar to that of porcelain and hence the name.
This clay variant doesn't require any firing and hence falls under the air-dry category.
| | | |
| --- | --- | --- |
| Air-Dry Clay Types | Ingredients | Features |
| Polymer Clay | PVC Resin & Liquid Plasticizer | Might Contain Toxic Elements Depending on the Brand |
| Paper Clay | Cellulose/Paper Fiber | Completely Environment-Friendly and Bio-Degradable |
| Cold Porcelain | White Glue & Corn Starch | Non-Toxic, Bio-Degradable Material |
Which Clay is the best option for pottery wheel throwing?
Now that you understand your options well let us understand which Clay fits the criteria perfectly before you start experimenting. Even though cold porcelain and polymer are commonly used Clay for crafting a purpose, it has more plasticity, which might not be ideal for the wheel throwing and molding process. Therefore, these clay variants are better for modeling sculptures as opposed to throwing.
However, certain brands of paper clay might be ideal for throwing and molding in the pottery wheel. It might work similarly to ceramic Clay, depending on how good you are at throwing. Although views about this Clay aren't as clear when being used on a pottery wheel, it is still worth trying. The presence of a good amount of fiber makes it steady while being worked on the pottery wheel.
When using this Clay on your pottery wheel, it must be wedged properly before shaping it up. However, you might not see a similar consistency that you would see with ceramic Clay when you wedge the paper clay. Centering is easier with air-dry paper clay as compared to ceramic Clay. You might surely experience difficulty shaping the Clay in the start. However, with a bit of practice, you might get it right. Try not to push your clay piece to more than it can handle. Once you master centering, you can surely craft a great piece as you go while ensuring the right consistency.
Another amazing thing about air-dry paper clay is the fact that it shouldn't be too hard when wedging. Try to introduce the right amount of moisture in order to make it homogenous for better wedging and throwing. However, refrain from using a lot of water as this clay variant is prone to collapse faster as compared to ceramic Clay.
Once you are done shaping your clay piece, let it dry properly in an airy space. You will notice that paper clay dries out faster as compared to ceramic Clay, so you might have to work faster when wedging and molding the Clay to your requirements. If you are wondering which brand is the right choice, you can try Creative Paperclay modeling material that is perfect for molding, sculpting, and shaping while it's moist. In addition, the Clay is clean & odorless with no harmful toxins.
Is Air-Dry Paper Clay Right for Pottery?
Although using air-dry paper clay might be something new to try out with a pottery wheel, it sure brings in a plethora of benefits. Let us take a look at them:
Air-dry paper clay is perfect for beginner artists that are just venturing into the world of pottery. This Clay is easier to mold, wedge, and throw with no need to fire the Clay within a kiln.
Similar to Ceramic Clay When Throwing:
Although you might not have worked with or used ceramic Clay in the past, air-dry paper clay is fairly similar to it when throwing. However, once you are done throwing, the Clay won't behave like your ceramic Clay. So, it's just the throwing that is similar, which makes it easy to use.
Most modern-day sculptors make use of air-dry Clay in order to achieve some amazing results. This is because it is fairly easy to mold and shape. Plus, the plasticity helps add finer details to the Clay when being used for sculptures and decorative pottery pieces.
Given that air-dry Clay is easier to mold, you can decorate it relatively easily. It can be painted on with any desired color or a painting medium that you love. In case you want a white piece, you can let it dry as it is.
Disadvantages of Using Oven Bake Clay on a Pottery Wheel
If you don't want to work with ceramic Clay on your potter's wheel, air-dry Clay should no doubt be an excellent choice for the same. However, it does come with some disadvantages, and you might experience them when working with this Clay. Let us take a look at these disadvantages:
Similar to Ceramic Clay but Not an Exact Copy:
Although air-dry paper clay feels similar to ceramic Clay when throwing, it isn't an exact match. If you have ever worked with ceramic Clay in the past, you will immediately notice the difference. As a result, you might have to modify some techniques, and you can master the art of crafting with paper clay on a pottery wheel.
Cannot be Glazed and Fired:
Given that air-dry Clay dries and hardens when left out in the open, it cannot be fired or glazed. So, you might have to learn the process with regular Clay used for throwing.
Porous without a Sealant:
When dried out completely, air-dry paper clay can be porous when left without any sealant or finishing. You can coat it with the help of a sealant to ensure it is water-resistant. However, even with a sealant on top, the resulting pottery piece wouldn't be completely waterproof or food-safe.
Can be Used Only for Decorative Purposes:
As mentioned earlier, air-dry Clay isn't completely waterproof. It can surely be used for decorative purposes but not as utensils. Plus, some air-dry clay brands might not be completely organic and natural. So, there might be some toxins that aren't good for your health.
How to identify the right air-dry Clay for pottery throwing?
As mentioned earlier, not all air-dry clay variants can be used on a pottery wheel. So, how do you go about it? Here are some things you need to keep in mind in order to pick the best air-dry clay variant for pottery throwing.
Air-dry Clay has a texture different than that of other clay variants that are eligible for pottery throwing. However, generally, air-dry Clay tends to be softer as compared to traditional Clay. As air-dry Clay dries up, it will start developing a rough texture that can be smoothed out by sanding. You can either use medium or superfine sandpaper in order to create a polished look. One way to identify air-dry Clay is to check whether it dries out lightweight and fluffy. However, it would also have some stray cellulose or paper fibers that require sanding or smoothening.
Air-dry paper clay is generally off-white in color when wet as compared to earthen Clay that can be gray, white, beige, or black in color. As it hardens, paper clay can be painted on with the help of acrylic colors that pitch into the strength without any warping issues. You can also stick embellishments on the air-dry Clay to make it beautiful. But in general, air-dry Clay is whitish in color.
Most air-dry clay brands are fairly easy to use straight out of their package as they are soft in design. However, it would help if you kept in mind that air-dry clay is prone to drying and might not be working once it has dried out completely. When working with air-dry clay on the wheel, it is important to cover the piece that isn't being used with a slightly damp towel to ensure it stays in its workable state. Keep spraying water on the same at regular intervals in order to keep it malleable.
While ceramic clay might not start drying as soon as it is exposed to air, paper clay does start losing its moisture pretty soon. Generally, it requires air-dry clay a minimum of 24 hours to dry out completely. However, depending on the thickness and size of the clay project, the drying time can be longer. As air-dry clay dries, you can notice that it becomes light in weight and whiter in color.
Tips to Keep in Mind When Throwing Oven Bake Clay
Paper clay isn't like your traditional clay. You need to keep in mind certain pointers to avoid a failed project or let all your effort go to waste. So, here are some tips to help you out:
Always have a water bowl beside you with a sponge. This will help you introduce more water to the pottery piece as it starts drying during the molding process. If the clay feels very dry during the molding and centering process, gently dab in some water with the help of a sponge.
Do not add a lot of water in one move, as it could cause the air-dry clay to thin out and eventually fall flat.
Don't lay a lot of pressure on the paper clay while working with it on a wheel. Failing to do this might not get you the right shape and design as desired.
Conclusion
With these tips in mind, you can craft some amazing pieces without the need to use traditional clay or firing techniques. You simply need an oven for the drying process to get a permanent piece that could be a part of your artistic portfolio. So, grab your wheel and clay to get started right away!