As you get familiar with the pottery process, you will learn that there are numerous tools that can aid you in pottery making. One such important tool is a clay rib. This pottery tool is often made of wood or metal that is used for smoothing leather hard or wet clay during the crafting process. But, how would you know which option is the perfect one for you? Should you opt for the metallic ribs or for the stainless steel ones?
To help you work through this dilemma, we bring you a quick review of a popular clay rib by Xiem. Hope our review helps ease your selection process in terms of pottery tools.
Features of The Xiem Tools Stainless Steel Clay Rib
Available in 11 different options, the clay rib by Xiem is a multi-purpose pottery tool that is a necessity in your pottery toolkit. The rib is created from high-quality stainless steel, which allows for a flexible and flawless crafting process. Moreover, given that it uses stainless steel, the material doesn't dust and is therefore very durable for regular use.
The pottery tool is tailored to adhere to different types of trimming, shaping, cutting, finishing, and smoothing necessities for your pottery pieces. This clay rib can be used on a range of materials like oil-based clay, leather-hard clay, polymer clay, plaster, air-dry clay, & wax. Its serrated design helps you create some quick angles and cuts depending on what works well for your project.
It is a useful tool for hand-building and can also help you with a thorough pottery slipping & scoring process.
Specifications
| | |
| --- | --- |
| Product Weight | 0.16 ounces |
| Brand | Xiem Tools |
| Item Dimensions | 5 Inches X 0.1 Inches X 3 Inches |
| Types Available | 11 |
| Material | Stainless Steel |
| Serrated Edges | Yes |
Why Should You Use The Xiem Clay Rib?
Ribs are mostly used for curving or straightening the walls in your pottery pieces. This can help form a well-balanced pottery ensemble. With the Xiem Clay Rib, you can do all these and more. This tool allows you to clean up & smooth out any ridges or scratched-out surfaces. The use of this tool can also help strengthen & extend the vessel's walls beyond the comfortable norm for a clay piece.
Moreover, the clay rib is light in weight which means you can work with it for long hours without having to worry about any wear-out issues. The Xiem clay rib has a sturdy design that allows you to hold it in the palms while perfecting your pottery piece.
How Can You Use The Xiem Clay Rib?
The best way to use the Xiem Clay Rib is to start by pressing with the rib's tip on your pot's base. This will help create a foot-like appearance. Further, you need to press the rib even deeper towards the base. This will help create a narrow foot to help access the bottom portion with excess clay that can be easily shaved off with the help of the rib.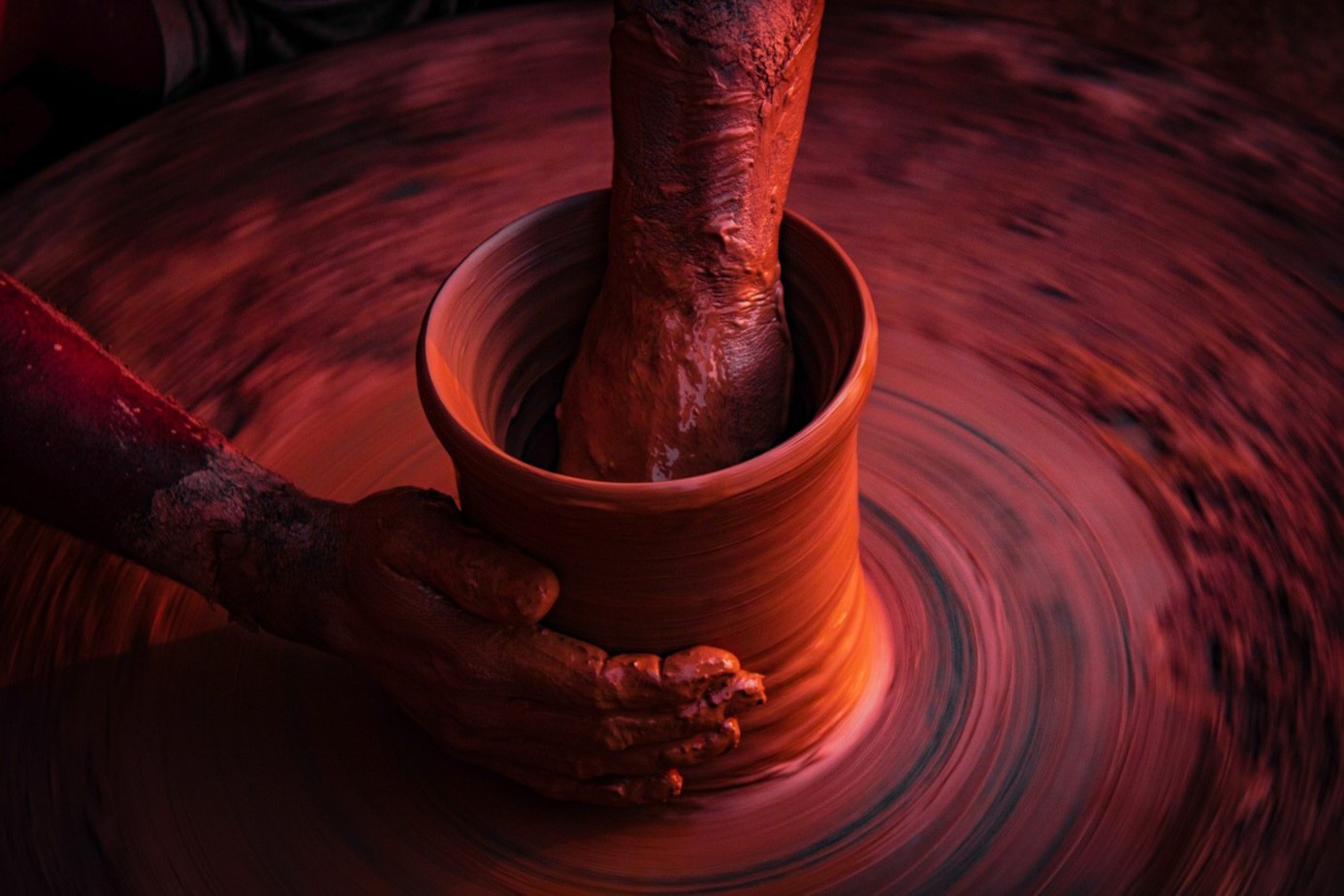 When working with the clay rib, don't be scared of pressing deep into your form's base portion. In pottery, the tighter your clay's foot, the better is its elegancy and precise design. Although you won't be able to remove certain imperfections or fingerprints with the Xiem Clay Rib, it is better for other corrective options in the pottery piece. Most ribs come in a hard & soft material variant. The Xiem Clay Rib falls in the hard material category, given its usage of stainless steel material.
This clay rib is an ideal option for burnishing. Its kidney-shaped design can easily glide on the pot's surface to ensure a clean detailing. The material doesn't heat up easily and resists any type of cracks or stains that happen with standard ribs available for purchase in the market.
Conclusion
So, the next time you think of a tool to shape up your pottery pieces, make sure you consider bringing home the Xiem Stainless Steel Clay Rib. This versatile tool can be your go-to choice every time you plan on creating a masterpiece. Using the tool allows versatility and precision in your crafting process, which is important for beginners as well as expert artists.