Pottery is one of the oldest, finest, and most unique artworks. Many people practice pottery as their hobby while some do it to relax their minds. If you're a pottery lover and planning to try out pottery, then you need to look for some amazing shaping tools.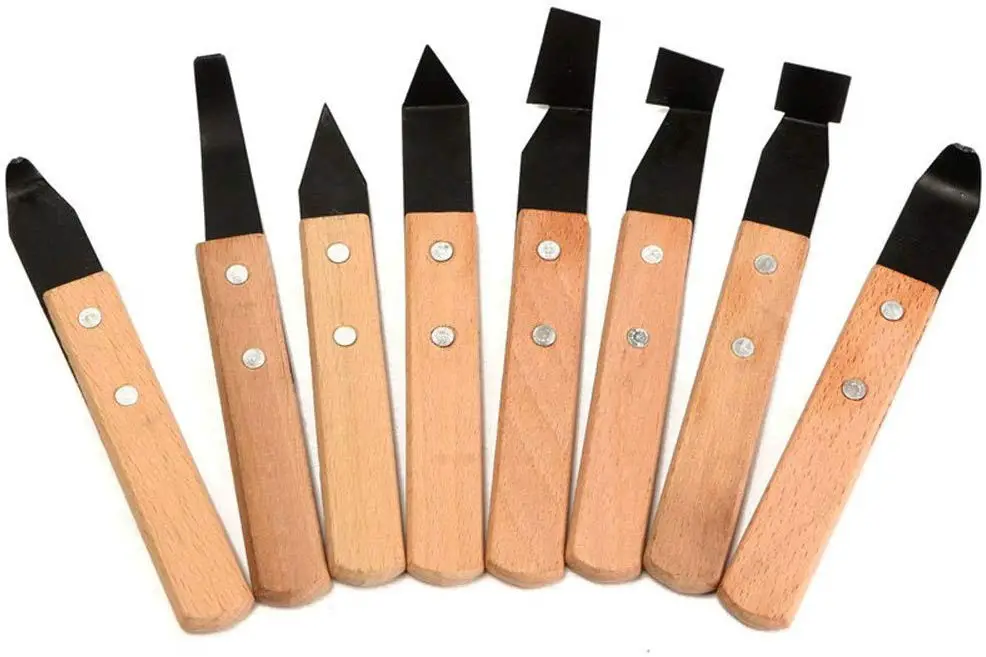 The sculpting tools play a major role in carving and scribing some unique designs to make your cast piece look outstanding. Every professional sculptor looks for something that is sharp and edgy but does not cut their pocket.
Even though the market is stacked with countless numbers of options, finding the perfect toolset within your budget is quite difficult. So, to help you out in choosing the right sculpting tool, here we are going to review the set of 8-in-1 trimming tools by Lautechco. These tools are not only affordable but durable as well.
Specifications:
The set of 8 ceramic tools is made up of steel with a wooden grip on the back. Each tool has a contoured edge that offers flexibility to your design and allows you to shine your artistic skills. The metal part of these carving tools features a shiny black color. The metal is not too thin and is sharp for fine work. These clay sculpture tools are 16 cm long and ideal for working long hours.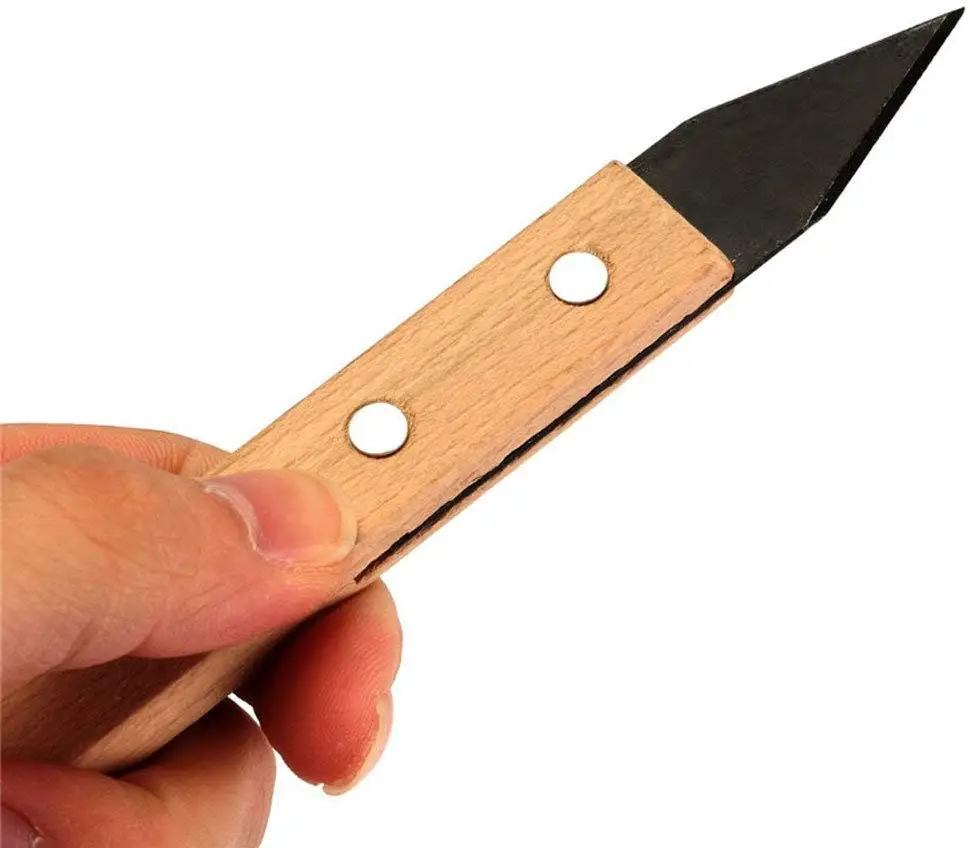 Versatile Tools:
These craft tools are used for various operations such as shaping, carving, sculpting, trimming, and smoothing. The best part about these tools is that you can easily use them for clay, wax, ceramic, mud, and all the other smooth and soft mediums. Each tool of this set has a distinct structure for different functions and designs, which make these tools ideal for potters who are seeking ways to give special effects to their clay products.
Pocket-friendly Price:
The carving toolset from Lautechco is best suited for those who are looking for good-quality clay tools at low prices. The price of this set of sculpting tools is pretty affordable. Apart from this, these tools can efficiently fulfill all your pottery carving and trimming needs. So, do not waste more time and grab the offer if you want some absolutely amazing life-saving sculpting and pottery tools.
Pros of Using Lautechco 8-in-1 Wooden Handle Pottery Wheel Ceramic Tools:
If pottering or sculpting is your passion and you want to master this art, then you can find many options. But we would recommend Lautechco 8-in-1 pottery toolset. Here are the reasons that set these tools apart from the rest of the tools:
·         Lightweight: The best feature of these ceramic sculpting tools is that they are light weighted and easy to handle. Your hands would not feel any pain even if you use them continuously for several hours.
·         Comfortable: The wooden material used for the manufacturing of these tools is of high quality and offers excellent grip. A nice grip over the tools is directly proportional to comfort and a safe working experience.
·         Point and sharp: The metal cutting part of each tool is specifically designed to fulfill all your pottery crafting needs. The tools are precisely sharp and edgy to give you professional and neat results. There are separate tools for grooving, sculpting, cutting, smoothing, shaping, and a lot more operations.
·         Perfect size: The size of each tool is absolutely apt for professional as well as beginner-level use. Each tool has a length of 16 cm, which is very comfortable to use.
·         Built quality: The built quality of these crafting tools is absolutely stunning. The cutting part is made up of good-quality steel, and the holding grip is carved with wooden material. Both the materials used are durable and tightly attached with screws
.
How to clean up the Tools?
When you work with clay, your clay tools get messy. If you leave the mess to rest for a while, it will adhere to your tools, and it will be pretty hectic and tough to remove the dried-up clay or ceramic from your tools. You need to clean your tools and the working space right after use.
And when it comes to cleaning the Lautechco 8-in-1 pottery tools, it is very easy to clean them. All you need to do it take a wet sponge or cloth and wipe down all the clay from the sculpting tool and pottery wheel.
Is the Lautechco 8-in-1 Tool Set Worth Buying?
If you are a professional or beginner, these sculpting tools are worth buying as they are affordable, and manufactured with highly durable material. These are very comfortable to use and give fine results. We would definitely recommend any pottery lover to buy the Lautechco 8-in-1 Tool Set and make appropriate use of them. So, what are you waiting for? Click here now to buy these pottery trimming tools.