When you're starting with pottery, or even if you're someone looking to get better with pottery, you may wonder what supplies you need. Well, you're in luck, for here are the must-have supplies every potter needs in order to get the best results that they can from pottery, and to make their work even better!
Blisstime Set of 42 Clay Sculpting Tools
Do you want a simple 42-piece kit that pretty much has everything that you need? Well, this is one of the best!
It is an Amazon Choice product and has five-star glowing reviews that you'll definitely love reading. Some of the features of this include the following:
A 42-piece set that literally contains every tool you need
Has tools for everything from carving, brushing, scraping, cutting, and so forth
Has a zip-up carrying case that you can use to store everything immediately
A handy little set of handles to hold everything and take it around, such as for pottery classes and such
Has a double-sided design that comes with a variety of uses and shapes
Even has an apron included so you don't have to buy your own
Incredibly smooth, lightweight, and comfortable for holding
This one is awesome, and for 26 dollars, you're going to get one of the best pottery kits that's out there. I personally love this one, because if you don't' feel like getting a whole bunch of different products, and want something that is all right there, waiting for you to use, then this is the best option.
If you're ready to make the purchase, then you can get it here.
COMIART Silicone Glazing Ball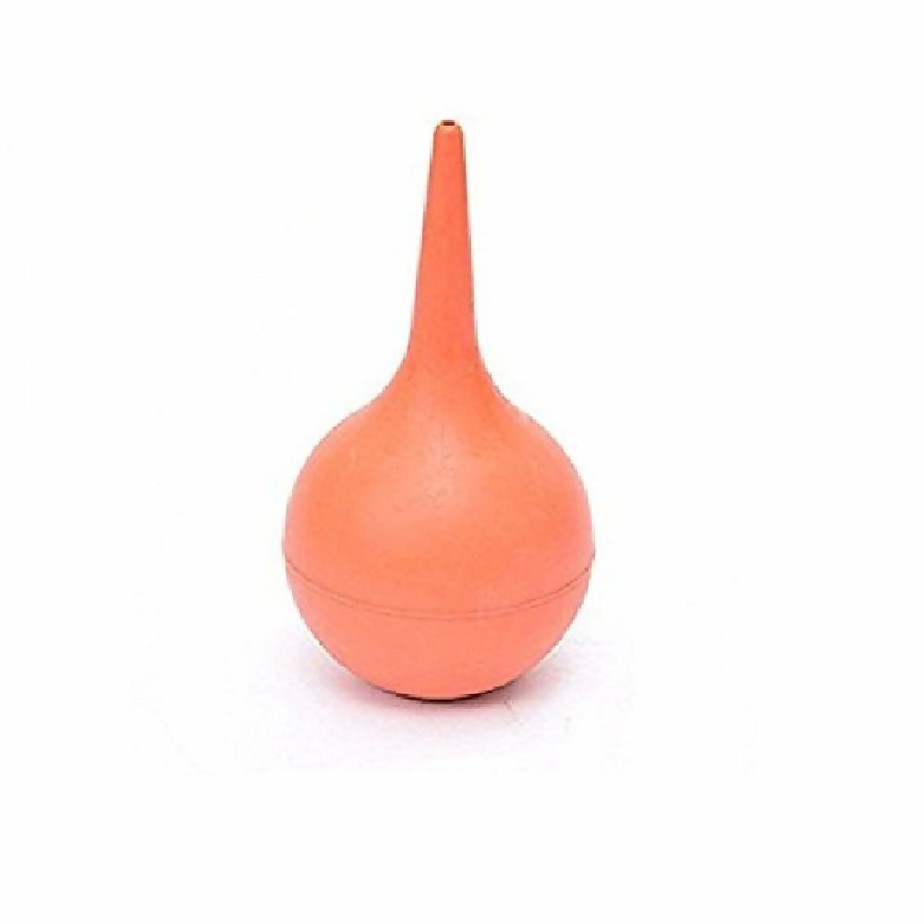 Do you like to glaze? Well, this is one of the best ways to put glaze and underglaze on your product!
This is a great glazing ball that's super simple to use, and for only 6 bucks, it's worth mentioning. It does have an average of 4.25 stars on Amazon, and it's a really helpful, and cheap tool.
Some of the features of this include the following:
It's a precision applicator that's amazing for designing whatever you need
You can use this for precise decorating, or all-over decorating
Perfect for writing, painting, or other decorating means
Very easy to squeeze, almost like a syringe in a sense
If you're someone that struggles with trying to put a glaze on their products, then you need this item. It makes the process of putting slip and other decorative features on your piece all the easier, and it's both incredibly lightweight, but also super easy to utilize.
To purchase this product, you can simply click here.
AMACO High Fire Moist Non-Toxic Stoneware Clay
This is a clay that's pretty easy for you to use. It's a little bit expensive, but for 27 dollars, you can get 50 pounds of this. It does fire high, however, so if you don't have a kiln that can handle this, it might be a little bit hard for you to use.
But, some of the features of this one do include the following:
It is sold in a giant block that you can from there wedge
Perfect for kids, and veteran sculptors and potters alike
It is stoneware, so it can be fired high
It's great for making dishes which are durable, sculptures, planters, and so much more
It can be fired safely around cone 5
It has non-toxic materials, so it won't affect your body if you use it
Personally, this is a great product, but the only one that is Prime eligible is the 50 pound one, so remember that when you are choosing whether you want to use this or not.
You can purchase the product here.
AMACO Measuring Tool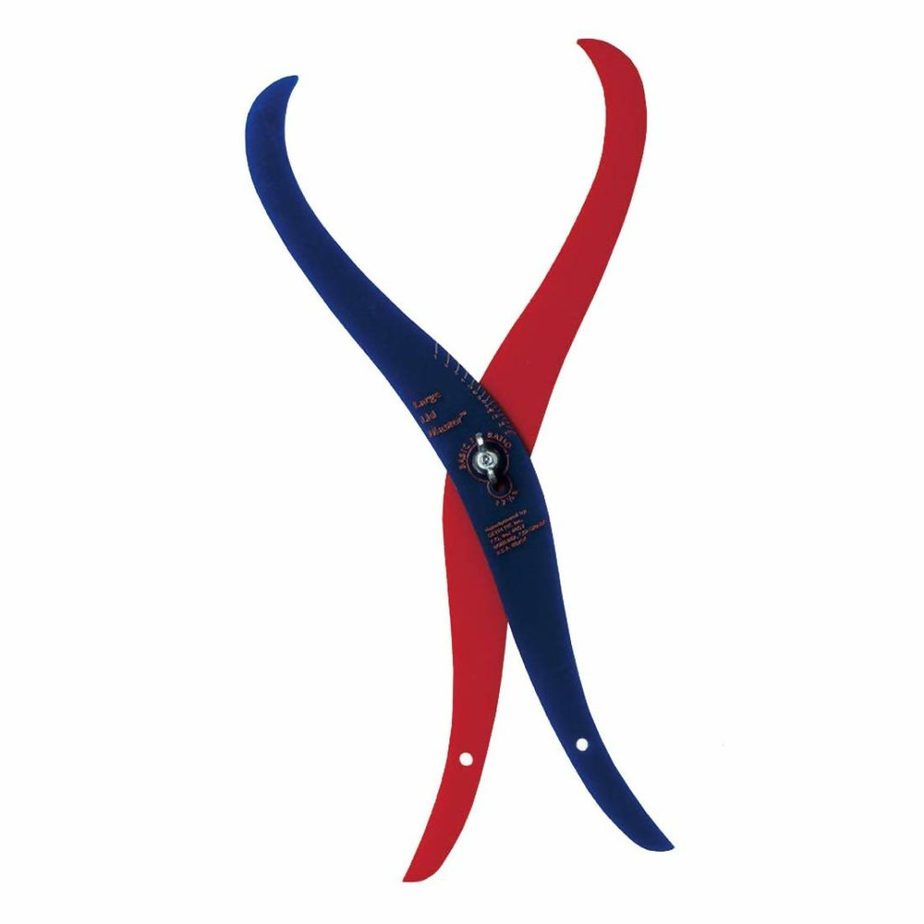 For those potters that are making jars with lids, this is a wonderful item! It looks like a set of pliers, but it's a great tool for you to use for measurement.
It is a caliper, which is used to help measure the circumference of a lid and some pottery, and some of the features of this include the following:
It's small
It's lightweight
It makes making lids a lot easier
Offers a very precise measuring system
It is very long-lasting
It is a quality product that is advertised correctly
AMACO is known for having wonderful pottery products that can be used to help create some wonderful designs, shapes and the like. If you're someone who likes pottery and needs something that they can use in order to build the best pottery experience possible, then look no further than this.
If you're interested, you can get this here.
Ceramic Supply Premium Wax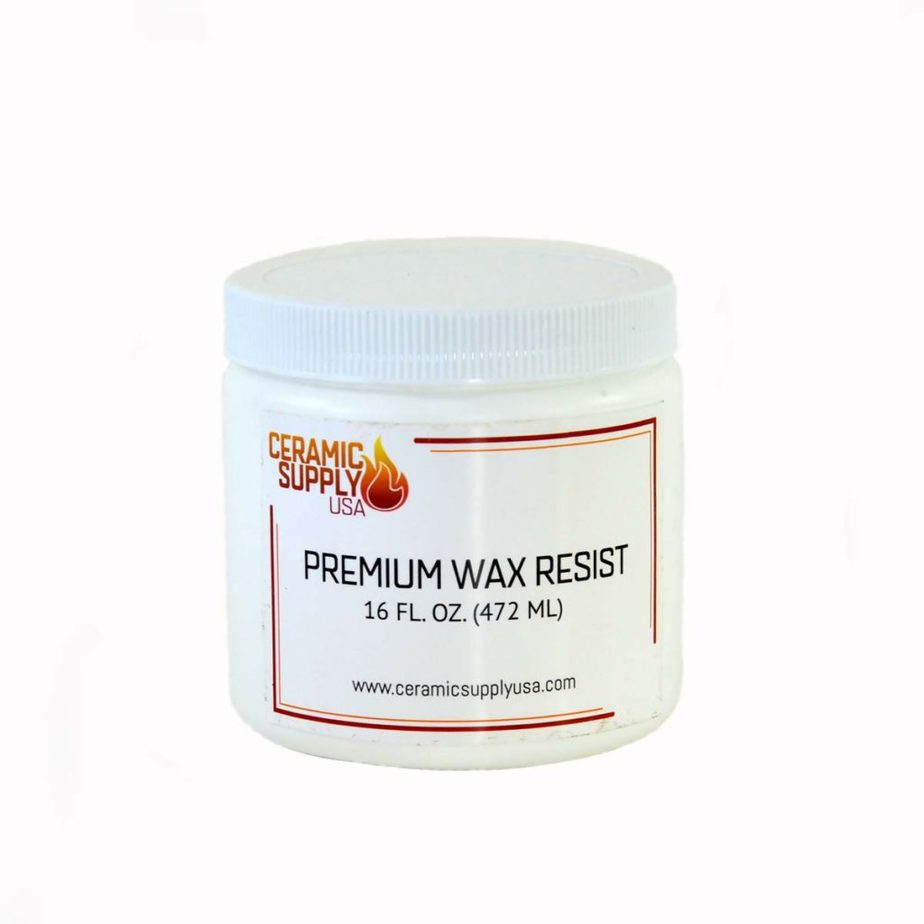 Have you ever heard of pottery wax? Well, it's a wonderful product that can help with glazing!
The purpose of pottery wax is to help make glazing a little bit faster, look better, and also prevent various drips and such.
Ceramic Supply Co. has wonderful products, and this one is no exception. Some of the features of this do include the following:
It is very repellant, and it will dry on non-tacky surfaces
Repels glaze where it doesn't need to be
It is very quick with drying, to help increase efficiency
It won't peel or bubble, making it look bad
You don't have to wait as long on your ceramics
It is very smooth when brushed on, not too thick or thin and it will apply evenly
The color is blue, but that will burn off when it fires
Is non-toxic, and it won't have a strong odor
This is a great product that is wonderful, and for 20 bucks, you get quite a bit of wax that you'll definitely be able to use on your products.
You can get this product and try it out by going here.
Sherrill Mudtools All Double Ended Trim Tool
Trimming is something that a lot of potters do, but they often need a product that will give them accurate measurements and such. Well, the Sherrill Mudtools product will give you that, and so much more!

It's a little on the pricier end, but for the trimming it does, it's worth it.
Some of the features of this one are the following:
It's double-ended, so it will work well on sculpting, pottery, and clay
It is sharpened on one side, but also a spaded shape on another side
Provides a persistent edge of cutting
It does have a curl on a broader surface that allows for a tight shape
Allows for detailed trimming
Half a foot long, so it definitely fits well in most hands
It's got a steel construction, so it's definitely going to last you a long time
For many people who do pottery, they need a trimming tool to help get those edges exact. You can get that, and so much more with this, and it's a wonderful addition to your pottery collection.
You can purchase this tool by clicking here.
Creative hobbies 10 Pack of 3 ½ Inch Round Synthetic Silk Sponges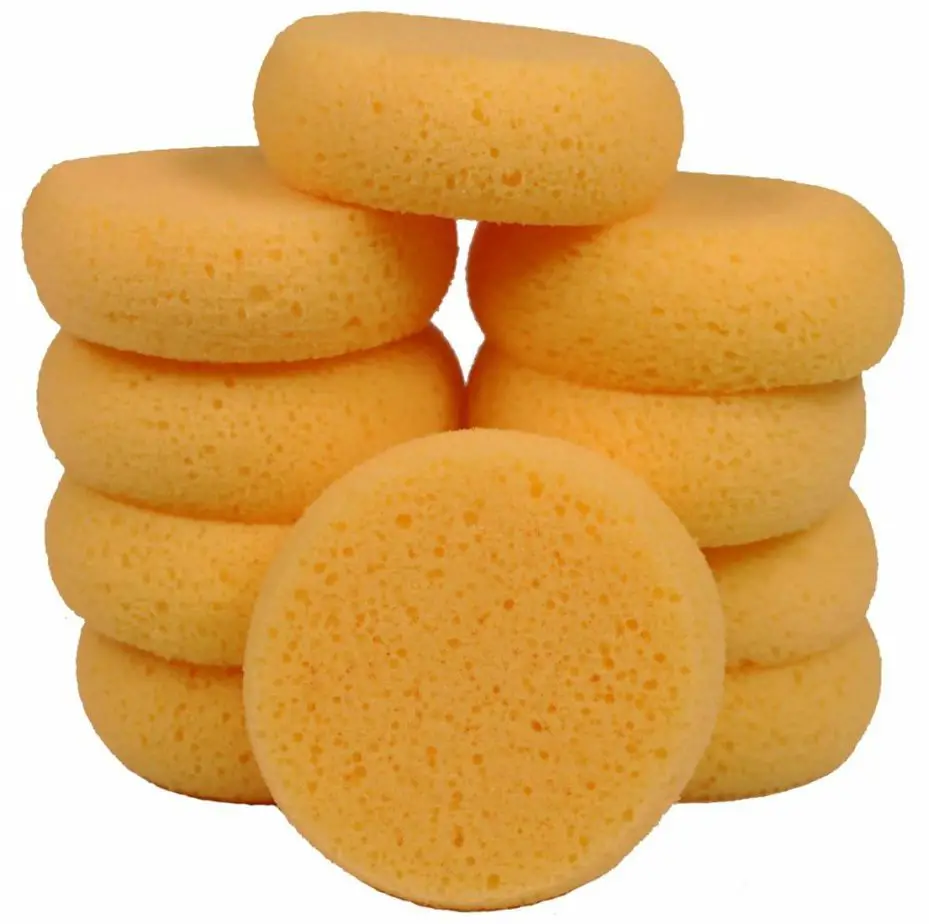 Alright, so pottery sponges are a must for most potters, but do you find yourself running out of them more often than you care to admit? Well, why not try this pottery sponge set out.
There are a lot of these, and with over 4 stars on Amazon, it's worth mentioning.
Some of the features of these include the following:
It's a 10 pack, and they're made of synthetic materials to work with clay, arts, paints, and crafts
The sponges are about an inch thick and are easy to hold and last a long time
There is a synthetic material, so it's soft and absorbent, and the finishes are great for crafts and painting
Is really good for pottery throwing, since they can get lots of water on the piece
They are shipped compressed,d but they expand when air is there
They are ideal for smooth edges and crafting projects
If you're looking for a good pack of creative sponges, then this is the way to do it. They're simple, yet effective, and you'll be able to create wonderful pieces with this, and in turn, bring forth a much prettier and more amazing pottery experience than ever before.
You can get them here.
TINTON LIFE 16 PCS Wooden Clay Pottery Stamp
Do you like using pottery stamps? Well, if you're looking for a good pottery stamping kit that won't cost you a ton of money, this is one of the best.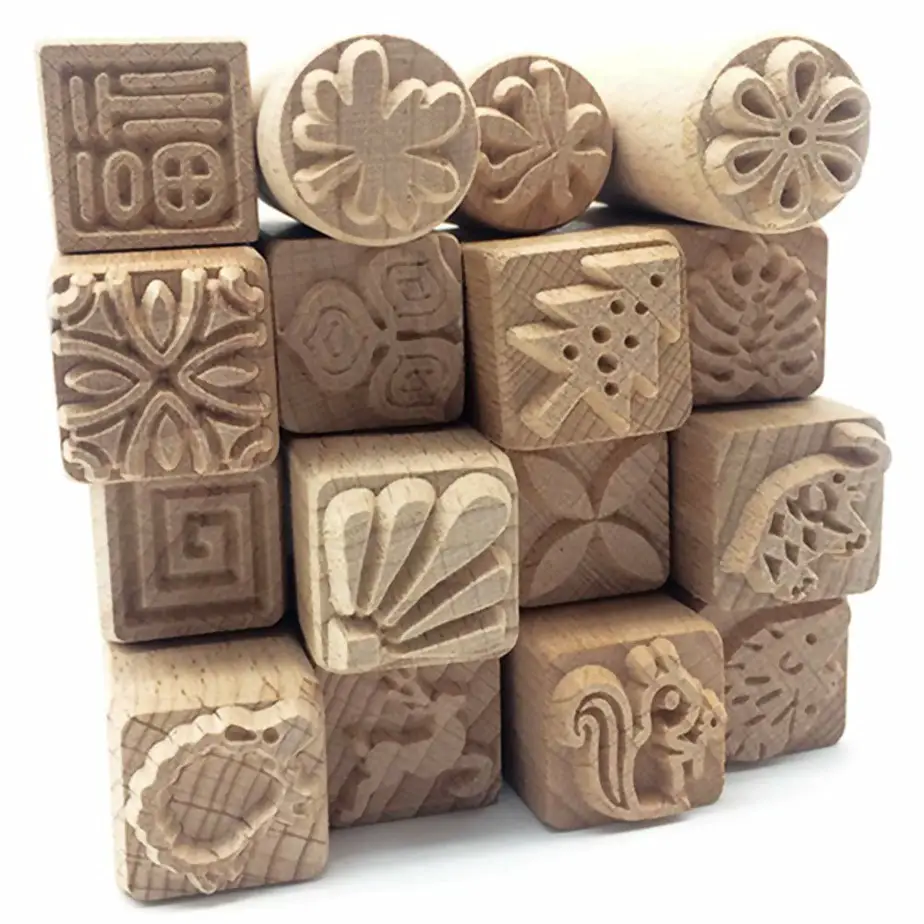 They are a little bit pricey, but you get a lot of stamps, which are perfect for creating textures on your pottery pieces.
Some of the features of these include the following:
They're made with a clear texture
Super easy to use with crafting and design
Are wonderful for creating clay embellishments
This can be used on clay slabs or thrown pots for added texture
You don't need handles or anything extra on it
They impress pretty well into the pottery piece itself
Personally, I love this one, and for the price that you're paying, it isn't that bad. Consider these pottery stamps if you need something that is simple, and for a decent price.
You'll be able to create different flowers, designs, even trees and animals with this, so it's a wonderful addition to any potter's items.
You can purchase this item by clicking here.
Sherril Mudtools Polymer Rib
Ribs are really important for clay, and also for sculpting and hand-building. You need one if you're looking to create wonderful shapes and sizes, and fortunately, this one fits well in your hands.
Some of the features of this include the following:
A great multipurpose tool that you can use at the wheel, to build by hand, and scraping too
Fits like a kidney rib and comfortably in the hand
Has a unique and flexible material that won't crack or burn
Great and feels very flexible
For many potters, this is a wonderful addition to their pottery, since it can help. Everyone who does pottery needs this rib, and this wonderful tool will help make it easier.
You can purchase this rib by going here.
Speedball Injection Plastic Bat
Finally, we have a pottery bat, which is a prime addition for any wheel. If you don't have one of these, then you should definitely consider this.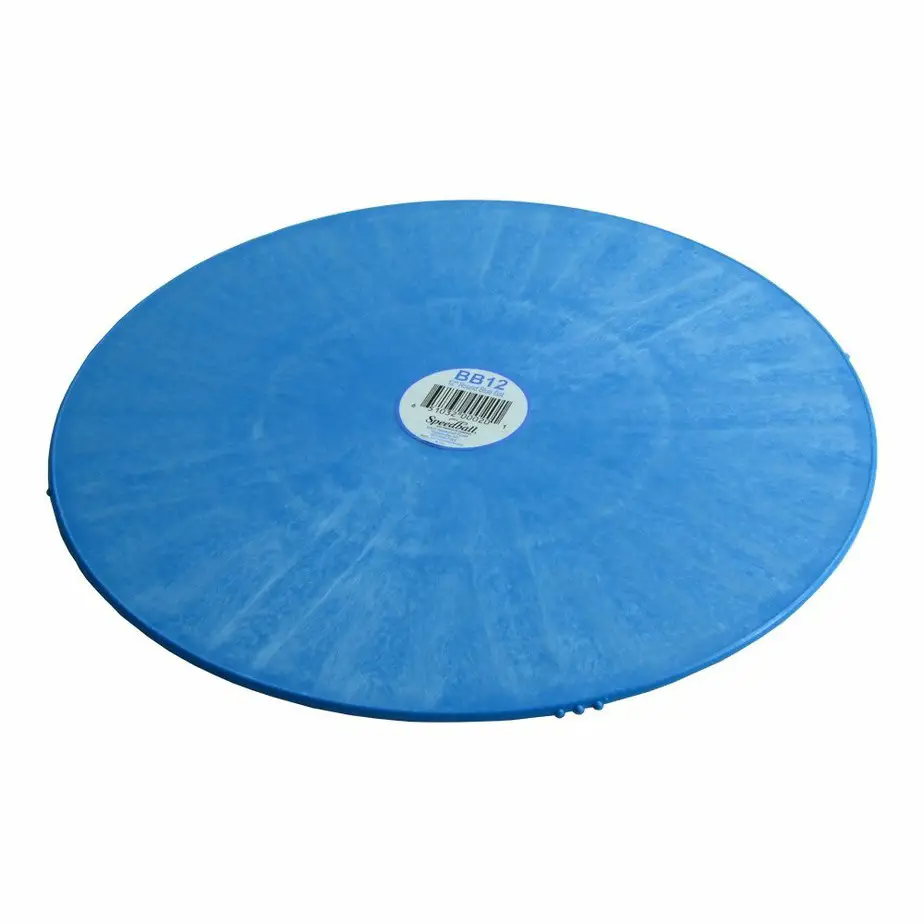 However, this is one of the few bats that has good reviews. Most on Amazon have not-so-great ones, but this one is a wonderful bat with great features.
Some of the features are as follows:
12 inches in diameter
An easy-lift rim for pottery removal
Has molded plastic and a ribbed design for durability
Color-coded for simple organization
Fits all the wheel bat pin sizes
So, if you need a bat, or you need a new bat, this is one of the best out there. Plus for 16 bucks with Prime, you're definitely getting something that you can use, and something that a lot of potters definitely need.
You can get this wheel bat by going here and checking it out.
The Necessities
As you can see, all of these supplies have a lot of great elements to them, and you should definitely be considering any of these if you're looking to better your own personal pottery experience.
With that in mind, do check out each of these. All of them are Prime eligible, and you can get these for amazing prices, and you can use them right away since they'll come fast. If you see any of these supplies on here that you don't already have, then what are you waiting for? Get them now, and save yourself a lot of time in the process. It'll be a wonderful addition to your pottery needs.