Clay brings out the true beauty of pottery-making. The excellent surface of terracotta clay makes it extremely satisfying to create beautiful vases or pots. You can beautify your garden or home with little terracotta pots.
The gratifying process of the painting adds to the charm of these artistic creations. Using various techniques, you can create decorative patterns and shapes. However, you must know your paint well for long-lasting and exquisite pots.
The texture of the terracotta clay absorbs paint well. Whether repainting old pots or painting new ones, the type of paint determines how well the layer settles on the pot.
Types Of Paint For Terracotta Pots
There are various paints that you can use to design your pots. The purpose of the pottery piece is also key to your paint choice. The ones that come in contact with food and edible items require a different paint standard than those used for decoration.
Here are some of the types of paint that you can use for your terracotta pots:
1. Acrylic Paint
Acrylic Paint is the most in-demand paint for decorating terracotta pots. It is made of silicone oils, pigments, and defoamers. These, and many other contents, enable acrylic to dry up quickly. Acrylic paint is a must-have art supply, irrespective of the art form.
Acrylic paint is a popular choice since it comes in numerous colors and is easy to use. It penetrates the clay. You may have to put on more than one layer of the paint to bring out the color well.
2. Oil Paint
As opposed to acrylic paint, oil paint is predominantly known for its slow-drying nature. It is made of a pigment found in linseed oil, which justifies its nature. Oil paints are easily identifiable, given their viscosity and thickness.
Their dense nature makes them the perfect type of paint for detailed pottery work. You can pick out nuanced designs to work on with oil paints. They work best with terracotta and thick surfaces.
3. Latex Paint
Also called acrylic latex, this variety of paint is usually found in small quantities in our homes. It is often left over from home repainting projects. Primarily water-based, it contains acrylic resin and synthetic binding agents.
Latex paint offers wet adhesion, which helps it provide a protective outer layer. You can use it on your terracotta pots for multiple external layers. Use them in glossy or spray form to create superficial, artsy coats.
4. Textured Paint
Textured paint is coarse and grainy and forms a dense layer on the applied surface. It is usually used to give a rough look to the item. It works best with various painting tools rather than conventional brushes.
Whether it be smooth texture or sand texture, you can get the type of finish you desire. Textured paint comes in varying consistencies, which makes this possible.
Now that you know the variety of paint options at your disposal, you can experiment with these to create gorgeous pottery pieces.
Apple Barrel Acrylic Paint
While stocking up on art and craft supplies for your next pot project, you may wonder what new additions you could make. Especially when it comes to terracotta pots, you need to do your prep well in advance.
Keep all the items ready to kickstart the pottery, from brushes to decorative tools. An essential element here is the paint. It can make or break your alluring pots. However, the innumerable options may leave you in a fix. Fret not, since we are here to make things easier for you.
For the best results while painting your terracotta pots, use the Apple Barrel Acrylic Paint in Assorted Colors. Take a look at the features that make it our recommendation:
1. Vibrant Color Variety
Paint lies at the core of the piece of art you wish to create. The spectrum of unique and quirky colors in the Apple Barrel Acrylic Paint makes it the perfect choice. From plain granite gray to jack-o-lantern, the color palette is highly diverse. Coming in more than 40 colors, you can get creative with them as you wish.
2. Surface Versatility
The creamy finish of the paint, coupled with the wide range of colors, makes it the right fit for various surfaces. Whether papier mache, wood, or canvas, it glides across the surface smoothly. This feature makes it the most suitable fit for terracotta pots. You can cover a vast expanse of pottery owing to its consistency.
3. Matte Finish
Give your terracotta pots a smooth exterior with the outstanding matte finish that the Apple Barrel Acrylic Paint in Assorted Colors offers. You can augment the overall appearance of your terracotta pot this way. The even finish is known for concealing any flaws or lumps in the clay and gives your terracotta pot a natural and authentic look.
4. Easy To Use
The Apple Barrel Acrylic Paint comes in compact tubes, making them super easy to use. You can squeeze out the required quantity onto your palettes. A quick wipe using soap and water is all you need for spills.
5. Non-Toxic
Using paints around pets or children can be tricky. You can leave that worry behind with the Apple Barrel Acrylic Paint in Assorted Colors. It is non-toxic and made using a water-based formula, which is safer for you.
| | |
| --- | --- |
| Brand | Apple Barrel |
| Form | Tubes |
| Product Weight | 1.6 ounces |
| Product Dimensions | 1.5 x 1.5 x 4 inches |
| Product Quantity | 2 fluid ounces |
| Paint Type | Acrylic |
| Surface Type | Ceramics, Terracotta, Paper, Wood, Canvas, Styrofoam, Paper Mache |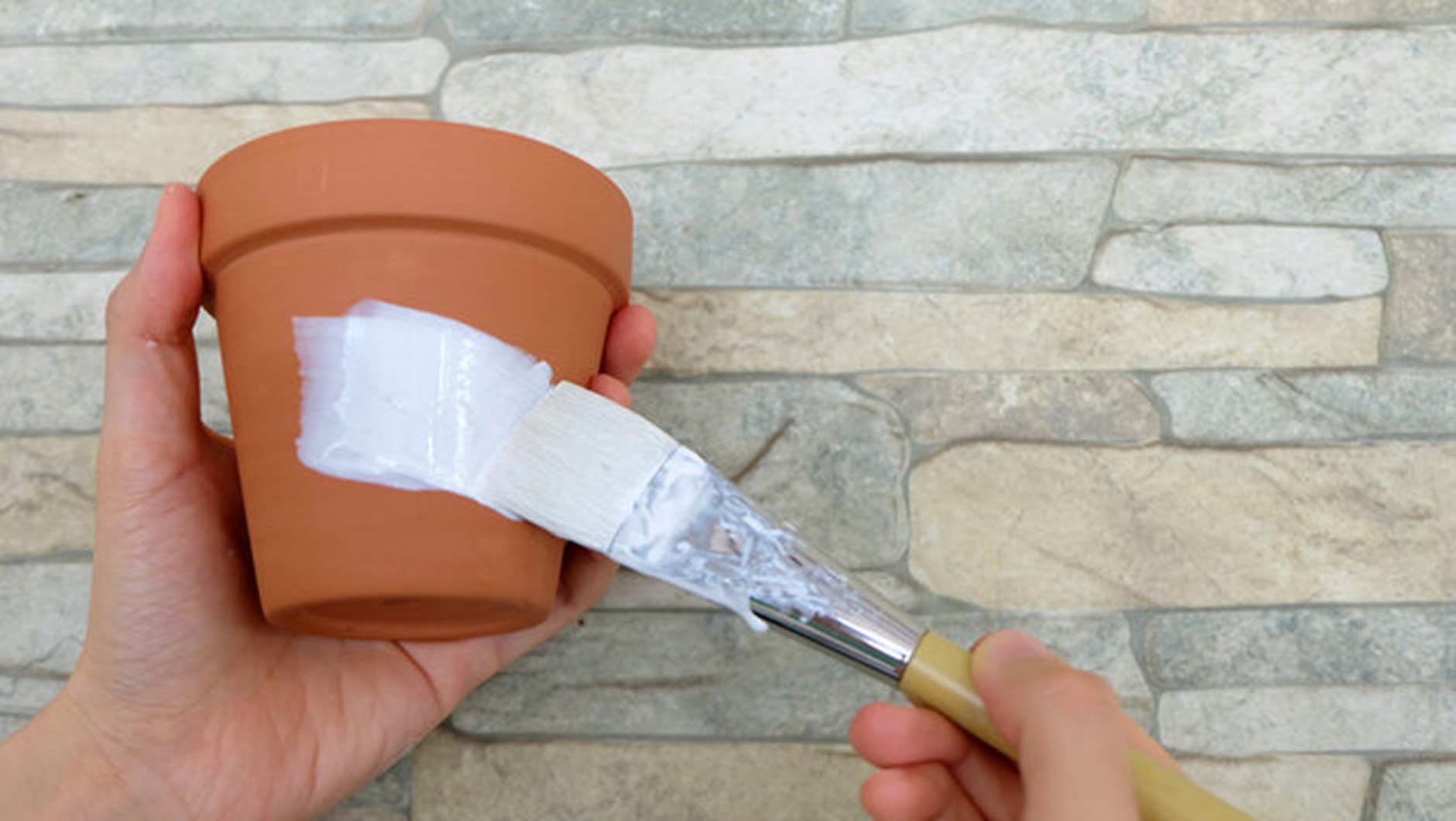 How To Use The Apple Barrel Acrylic Paint In Assorted Colors?
The Apple Barrel Acrylic Paint in Assorted Colors comes in a petite size of 2 oz. You can use it to decorate your terracotta pots with ease.
Painting your pottery can be made fun by using different techniques. Compatible with most procedures, this product can be used to create aesthetic designs, whether free hand, stenciling, or giving a firm coat to the pot.
The quick-drying feature makes it just the right fit for a terracotta pot. Depending on the design and purpose, you can add as many layers of paint as you want. What's more? No matter what the painting tool is, whether sponges, brushes, or stamps, the Apple Barrel Acrylic Paint in Assorted Colors is an unmatched fit.
Conclusion
Terracotta pots are elegant art pieces that go hand in hand with the Apple Barrel Acrylic Paint in Assorted Colors. The aesthetic of your house, studio, or workspace can be made more vibrant and livelier. Experiment with the colors and create masterpieces.