Are you feeling boredom in your life as you have several hours that you spend wondering here and there, ideally? Are you seeking ways to spend this time doing something useful and creative? If yes, then clay sculpting is the best way to get rid of this boredom and exploring your hidden talent.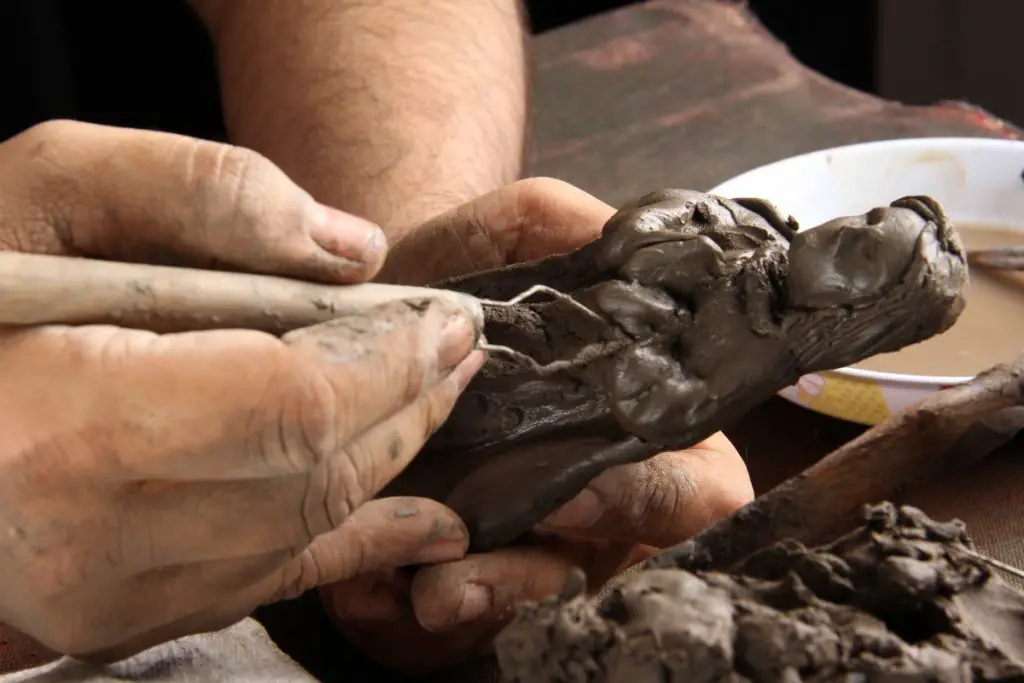 clay sculpting is the incredible three-dimensional art which is in practice since ancient times. Clay is a highly versatile, extremely easy to work with; you can make anything you want out of it. It's a beautiful way of presenting your imagination into a visual reality. However, it requires concentration, dedication, and patience. Apart from all these, most importantly, it needs the right clay.
Every artist has its own style – while some prefer to buy clay kits with bright colors from the market, some like a simple clay that is easy to mold and use. Based on clay properties, there is a wide range of clay available in the market. But which clay is best for sculpting? Well, in order to get hands-on the right sculpting clay, you need to know the answers to some questions, such as:
What are the various types of clay?
How do you want to dry it once you finish with clay sculpting?
Are you going to bake it in plant or in your household oven?
Do you have the right tools or not? If yes, which tool is best for your sculptor?
So, to help you out in choosing the right sculpting clay here is a complete guide.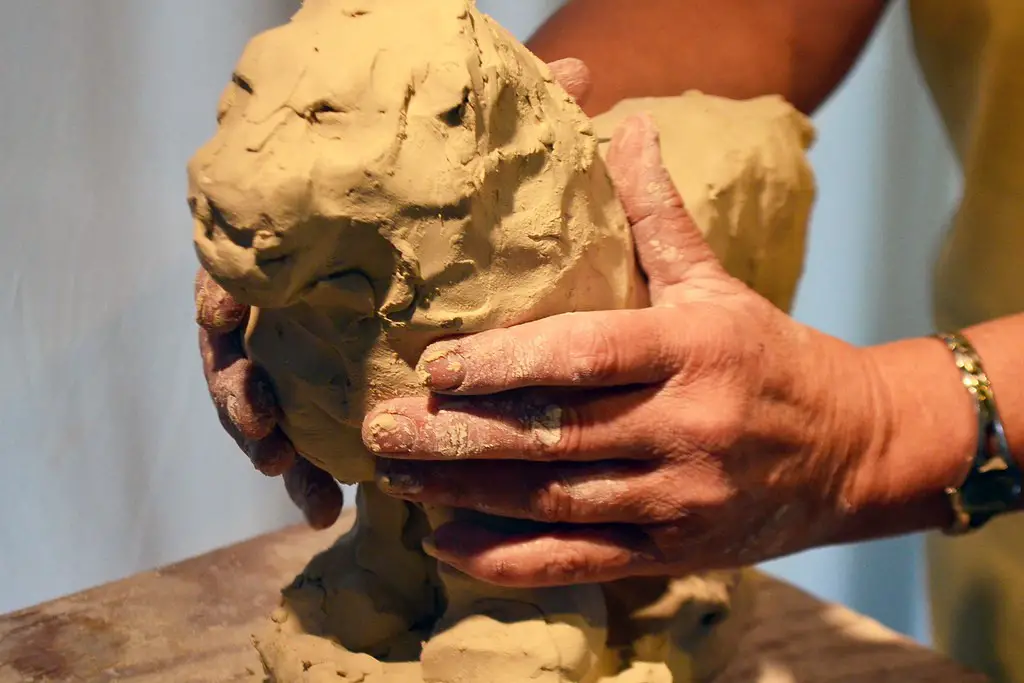 Different types of sculpting clay 
There are two types of clay – natural clay and synthetic clay. The natural clays are water-based air-dry clays. It includes earthenware, stoneware, and terracotta. They are dug from the ground and used by the potters and sculptors since ancient times. Since it contains a high amount of ground content, it can be fired in a high-temperature kiln. It will make the sculptor stronger. You can add various types of substances to improve the quality of clay. For instance, add non-water ingredients will create smoother and stronger pieces after drying.
On the other hand, synthetic clays are man-made clay. These are oil-based clays as these are a blend of waxes, oil, and clay minerals. It includes polymer clay. You cannot bake these types of clays in a kiln as it will burn out as it needs much lower temperature as compared to natural clay. You can bake synthetic clay in your household oven. Since it comes in various colors, you need not worry about coloring your sculptors.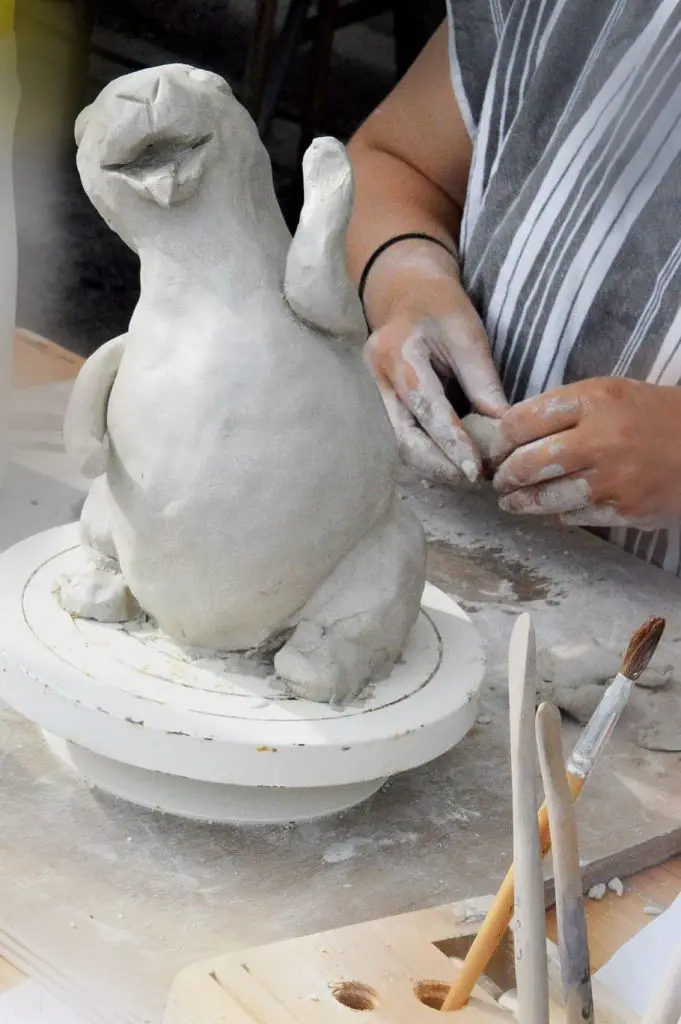 Apart from polymer clay, here are the different types of synthetic clays used for sculpting.
| | |
| --- | --- |
| Types of Synthetic Clay | Description |
| Dough Clay | It is one of the most common forms of sculpting clay, which can also be manufactured at home. All you need to mix the ingredients like corn starch, tartar cream, water, oil, flour, and some color dyes. But this sculpting clay is only best suited for children. The clay cannot be used for long-lasting monuments and statues. However, if you wish to store it for a long time, then bake it. |
| Ceramic Clay | Ceramic clay is made from the base clay with additional components added that harden when heated. Ceramics are often covered in decorative, waterproof, and paint-like substances known as glazes. While professionals use ceramic clay for creating crockery, sculptors, decorative items, this clay is not suitable for beginners. |
| Paper Clay | Paper clay is one of the finest sculpting clays which has an incredible mixture of clay with cellulose and paper fibers. It can be made in a myriad of options by using earthenware, terracotta, stoneware, porcelain, and bone china clay bodies. The lesser the fiber content, the weaker the unfired clay body, and stronger the fired body. The sculpture made up of paper clay is lighter in weight. The most significant advantage of this clay is it is also eco-friendly and is an incredible clay for sculpting. |
Now, as you gain a clear idea about the types of sculpting clay, you need to decide how you're going to dry your clay. If you are going to bake it in a kiln, then you should avoid synthetic clay as it will burn out. On the other hand, if you are going to air dry it, you can choose synthetic clay. Check out the clay modeling kit from GROWNEER and sculpting tools from Caydo.
FAQs
Q. What are the characteristics of a good sculpting clay?
The best clay can be smoothened easily and free from sand debris and rocks
You must be capable of molding the clay easily
It must offer some stiffness and resistance to the heat shock
It must dry quickly
It is durable
Q. Is there any need for wrapping the water-based clay?
A. Water-based clay quickly gets damage when it comes in contact with moisture. Therefore, it is always advisable to store the water-based clay in an airtight bag to keep it for a long time.
Q. What consistency of clay is perfect for sculpting?
A. The clay with dough-like consistency is perfect for sculpting. However, the clay used for sculpting earthen pots requires much watery consistency for molding into the ideal shape.
Q. Can we add different color dyes while sculpting with clays?
A. Clays consist of many soluble components. Therefore, one can use beautiful and attractive colors while sculpting with clays. It will add a colorful charm in the sculpture with exquisite detailing.
Conclusion 
Sculpting is an art that allows you to design beautiful art pieces using clay and colors. Different types of clay have their unique features. So, which clay is best for sculpting – it all depends on personal choice. For instance, if you are a beginner, you must practice using polymer clay. And, if you are a professional, you can use natural clay for your sculptors. However, it is advisable to look out the characteristics of different clay before finalizing your decision.
We hope that this article will help you to make the right decision. If you have any queries, you can write it in comments; we are here to help you out. And don't forget to tell us how you like this article. For more information, stay tuned.
All the best!