A complete pottery work is the result of a wholesome effort. It starts with the well-skilled technique of clay throwing into the potter's wheel, then it is followed by the shaping of the clay, bisque firing, and glazing. Each job takes a lot of attempts to master the skill.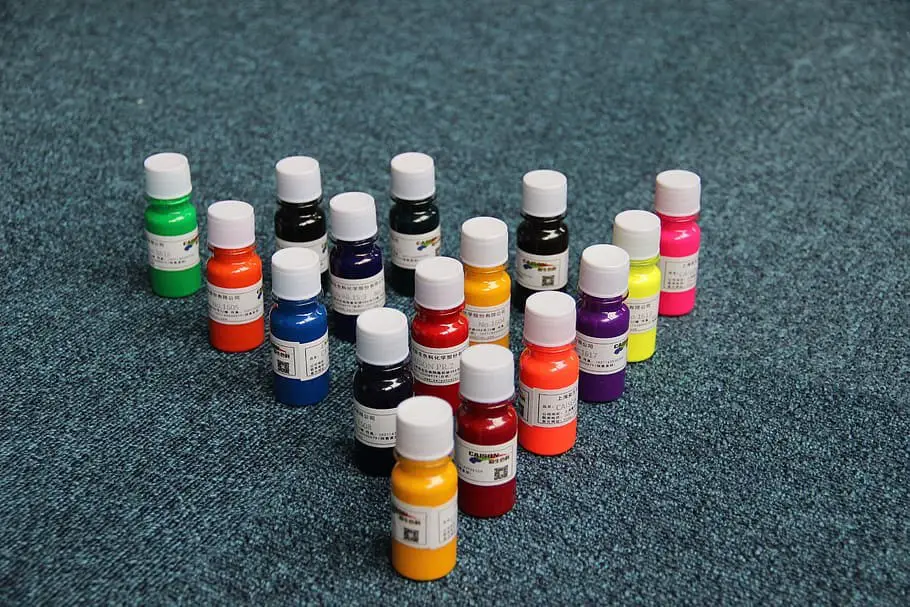 Adding colorants to your pit-fired pots is also another essential and tricky job that you need to know well to decorate your pottery piece the way you want. If you are a beginner, then you might be having some questions related to the color palettes required in pit firing. So, in this article, we are going to talk about combustibles and chemicals, which will help you to develop some basic and beautiful colorants for your pottery.
Elements to Use for Giving Basic Coloring Effects to Your Pottery:
Before heading towards pit firing, you need to have a basic idea about the colorants. The combustibles and chemicals react differently to a varied set of temperatures and create diverse varieties of colors every time.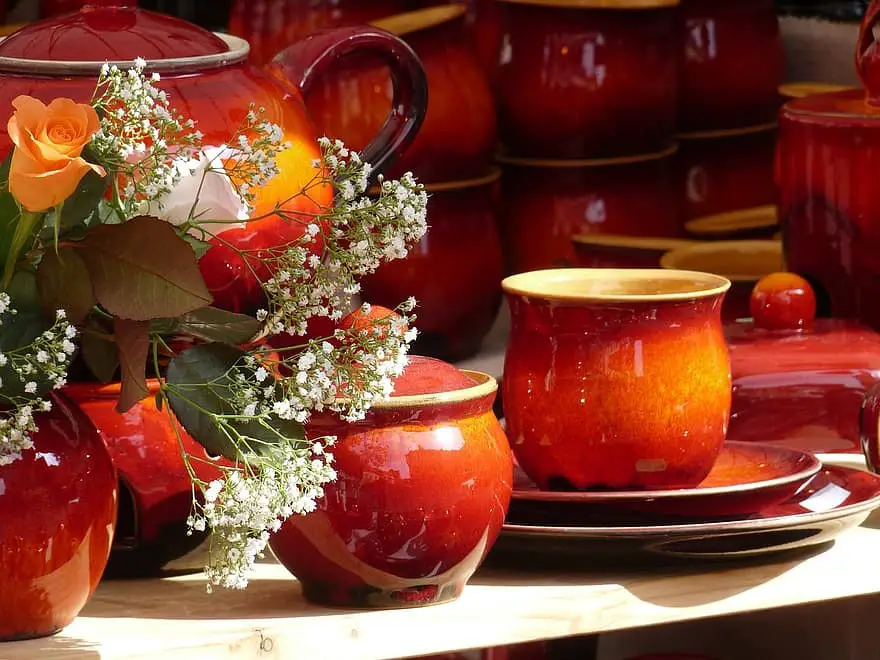 Here we are going to guide you on the elements used for creating multiple color effects and designs for your pottery piece. They are the best set of colors that you can use for creating vibrant and beautiful effects on your pot. One can use the below-mentioned colorants for creating particular colors to give your ceramic ware a stunning effect.
You can use Ferric Chloride to give your ceramic ware a gorgeous Iron-red effect. It also creates beautiful shades of yellow and orange colors if you fire it in a different range of cones.
Copper Carbonate offers you a wide range of colorations that you can create quite easily by firing it. You can go on creating multiple colors like maroon and red. Even you can create blue and green colors with it.
Another magical colorant, which allows you to develop multiple ranges of colorings quite easily is Sodium Chloride. If you are willing to create some different colorations like golden, peach, salmon, yellow, or orange, then Sodium Chloride is going to be your best friend.
Are you thinking of creating a pretty blue effect on your ceramic piece? Well, in that case, Cobalt Carbonate can help you to get the exact blue shade that you want.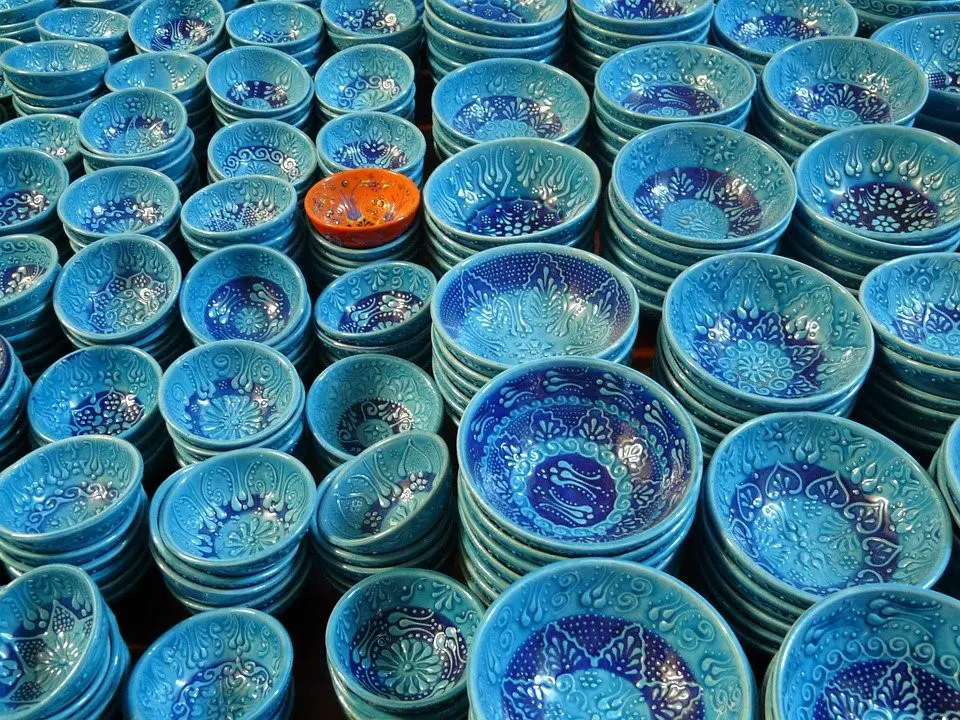 Steel Wool helps you in creating the perfect shades of pink, blue, and grey. You can use it to create some marble effect on your pottery body.
Depending upon the firing temperature and difference of wire thickness, Copper Wire creates multiple color options. It can create a wide range of black, white, blue, red, and green hues, depending on which shade exactly you want.
As evident by the name itself, this element can create beautiful shades related to red and brown colors. It can also generate maroon and rust shades if a particular firing range is maintained to produce these colors.
If you are aiming to achieve shades between pretty orange and yellow colors, then Table Salt should be there in your colorants list. You can generate shades of orange and yellow if you fire Table Salt in between the cone ranges of 018-014.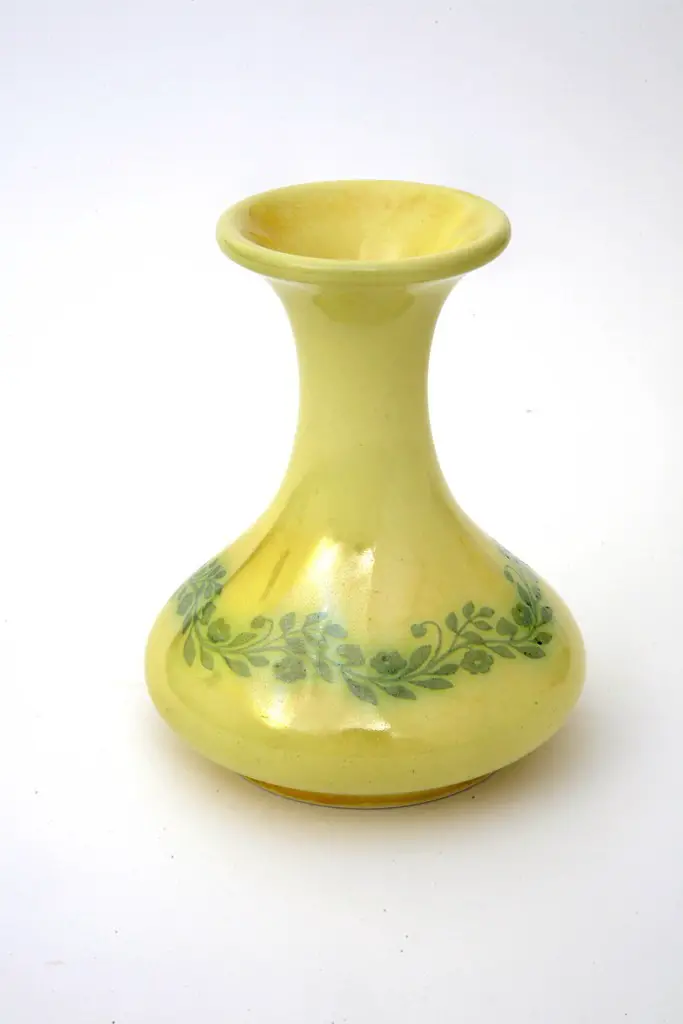 Apart from the aforesaid chemicals and minerals, you can also use natural elements to achieve the perfect shades of colors that you want for your pottery design.
Here, we have given a list of natural items, which you can use to create perfect colors for pit-fired pots.
| | |
| --- | --- |
| Natural Colorants | Produced Colors |
| Cow pies of grass-fed cows | Different shades of black |
| Hardwood coals | Bluish grey, black, and grey |
| Kelp leaves | Peach, yellow, orange |
| Seaweed | Rust, brown |
| Grass, leaves, twigs | Green, yellow, golden |
| Cow pies of grain-fed cows | Grey, green, black, brown |
| Animal bones | Blue |
| Grass clipping | Green, brown |
| Banana peels | Grey, green |
| Coffee grounds | Brown, green, blue |
| Sawdust | Grey, black, and blue |
Some Basic Ideas About Using Colorants While Pit Firing:
Getting beautiful natural fuming effects while pit firing always adds some fluency to a pottery design. Fuming is produced by combustible materials and chemicals, and the dancing flames create beautiful coloring effects on the unglazed clay body.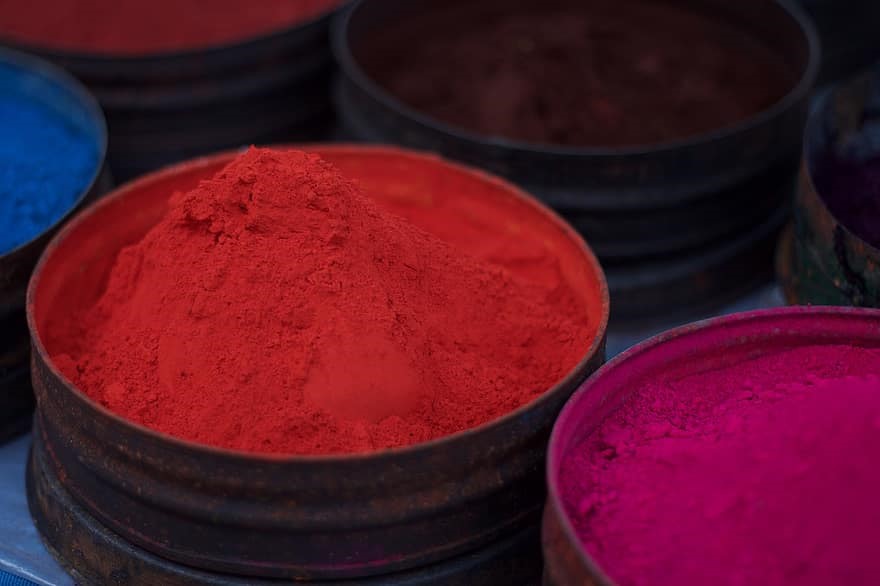 It is quite common among potters to create multiple color effects by using the fluid dance of flames and fumes. There exists no hard and fast rules or specific techniques on the addition of colorants to your pit-fired pottery. There are multiple ways of adding colorants to your clay piece, which depends on your knack for experimenting with something new every time.
The primary thing that you must understand about the colorants for pit-fired potteries is their specific nature and way of reacting while exposed to flames. Creating or developing a particular color for your pit-fired pottery piece requires you to use specific combustibles and chemicals. These combustibles and chemicals produce various options of colors when they are exposed to oxidation, heating, and infusion. It takes you to set the bisque firing temperature low within a specially constructed bonfire framework.
To get the perfect coloring effects, all you need to do is make a bed of glowing coal and add the colorants on it, including the combustible elements and chemicals. You can form layering, depending upon which effect you want. Once you are finished with the preparations for pit firing, go on firing your pot for one hour or more; and thus, you'll be done with decorating your pottery piece.
However, burying the colorants deep inside the bedding make the color development process a bit late while firing. Again, on adding colorants on the bedding of the pit firing set-up, or around the piece, it will start coloring the pot in the middle of the firing procedure. Throwing the colorants randomly in between the firing process adds instant colors to the ceramic ware in a sparkling effect.
Also, there are artificial readymade colorants available in the market to make your job easier. You can use Mayco Stroke and Coat Wonderglaze for Bisque Set to add beautiful colors to your ceramic ware.
Conclusion:
Understanding the firing nature and experimenting with adding colorants in different ways help you in creating multiple marvelous effects on the pottery body. Though there are no particular rules about colorants, there are various techniques for coloring your pottery, and it's ever-growing. Every time you experiment with something new, it adds to the list of methods. It's absolutely fun to play with adding colors to your pottery piece. Always keep trying for something new and create your own set of unique and colorful pottery art. Hopefully, this content will be helpful to you.
Happy sculpting!