One way to make and decorate pottery is to paint your own. Being able to paint your own pottery can really make it shine, and some different ways to really make it stand out.
Here, we'll give you some different ways to help you paint your own pottery, and some of the best ways to really make your pottery look better than ever.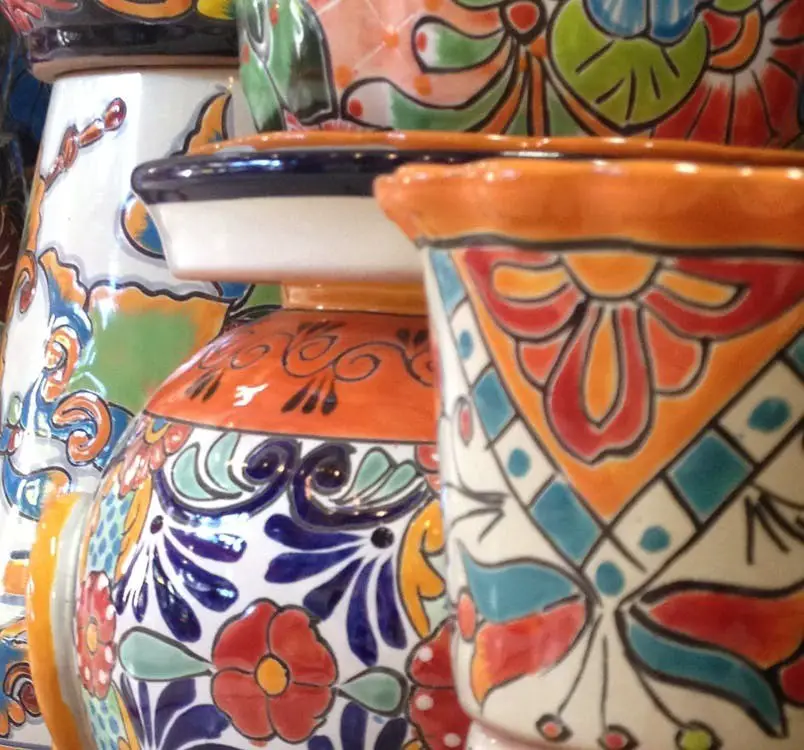 Stencils are some of the best if you're looking to create beautiful texture and design, but you may not be able to do it in a way that it looks clean and beautiful. That's where stencils come in, and they can provide a wonderful look to your pottery.
Using Stencils
Stencils are great because you can do the following with them:
Take the stencil that you want
Draw the outline on there
Paint the inside of it
Paint the outside in order to outline this
By adding stencils to your own personal group of different ways to paint pottery, you can create a better, more wonderful result from this, and make a great impact with your pottery today.
Glazes can Add to It
Now if you're looking to really make an impact with your pottery, why not try adding a glaze to it.
Glazes are essentially a way to really bring your pottery to life for a few different reasons, and they are as follows:
You can weatherproof the item
You can make it food-safe to use
It can add a decorative finish
It will make it look less like a pot, and more like a ceramics piece
There are so many glazes to choose from, and here, we'll talk as well about the different ways you can use glazes to help with your pottery:
You can take a brush and paint it on
You can dip it
You can lightly spray it on with spray-on Glaze
You can dab it on for an even coat it lightly on there
When you do apply the glaze, always make sure that you do it evenly, and in a way where it won't pool up in the inside center of the piece. That's because, if it does, it can end up cracking during firing, which is something that you don't want to have to deal with.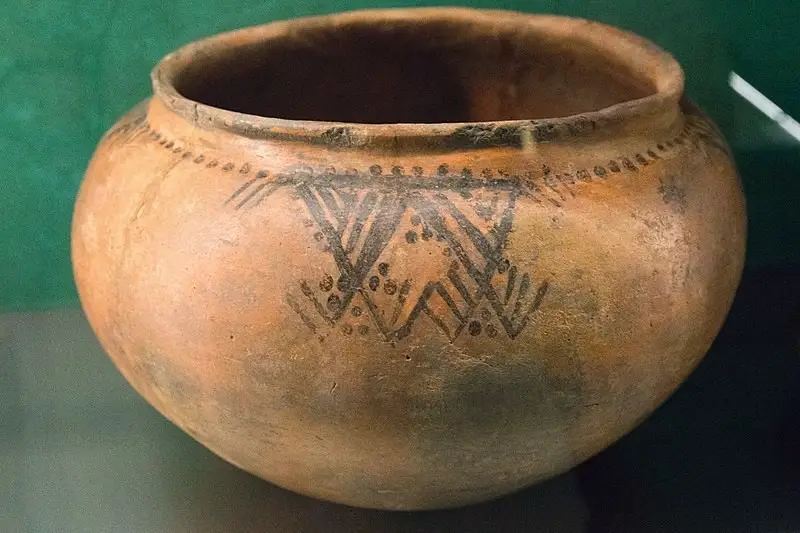 Stamps!
Stamps are another good decorative action for your pottery piece. If you're looking to paint your own pottery, this is how because it allows the following:
Intricate designs on your wares
Cool textures that work wonders on your pieces
A simple pattern that would be worth it to look at
Pottery is great because it allows for these designs, and the application of them is so simple, you won't have to worry about it.
If you're planning on using this, you simply have to do the following to achieve this:
Let dry, and take your stamp and dip it into the pottery paint or glaze you're using
Firmly press it onto the piece
Continue until you have a design
This is one of the simplest ways to create a pottery piece that will work its magic and one that you will definitely like.
Use Acrylics
If you're using oven-baked clay, this is a great option because it dries fast, and it works well.
The beauty of acrylics is they have a myriad of benefits including the following:
They dry fast
They come in many colors
They can be added to finished pottery
It's also super easy to put together too. To help create the best acrylic pottery, you simply must do the following:
Fire or dry your piece
Take your paint
Paint it as you go
Either let it dry or fire at a lower temperature
And there you have it, you'll have beautiful acrylic pottery, and it will definitely make a world of a difference in terms of what you create from this.
Silkscreen
This is one that is not used as much, but essentially, it helps to create a new and beautiful look. They're a novelty when it comes to pottery for the reason of they tend to look pretty simple, and end up looking like a beautiful, almost fashionable design to it.
To make silkscreen pottery, you do the following:
Get a silkscreen and some paint
Dip your finger in the paint
Rub it on the silkscreen which creates a beautiful design on the wares
The best part is, you will make it look almost like a professional too!
Ombre Painting
Ombre painting is another great option, since it is so easy, and it will make your pottery shine. It's essentially color blending, and it comes with the following benefits:
Beautifully blended colors
A good background image for your pottery
Can be so simple anyone can do it
The way you do it centers around the trick where you make sure that the lines and colors are so merged that there isn't a line. How you do this is the following:
Take two colors, such as maybe with and blue
Paint one half one color, the next the other color
When you get to the center, start to lightly rub the colors together with your hand
Continue to do this until you create an intricate, beautiful color
And there you have it, popular ombre painting!
These are the best ways to paint your pottery, and they look so great that you won't want to let this get away. Ombre pottery painting and the other techniques will help to bring your pottery to the next level.
Try these different kinds of pottery painting today, and see which one works for you. The best part of pottery painting is the fact that you can create a better piece that you will love.