Japan never fails to impress the world with their art and culture. Especially their artworks on potteries are worth mentioning when it comes to the matter of their aestheticism about crafts. Nuka Glaze potteries of Japan are excellent proofs of their mesmerizing traditional pottery culture.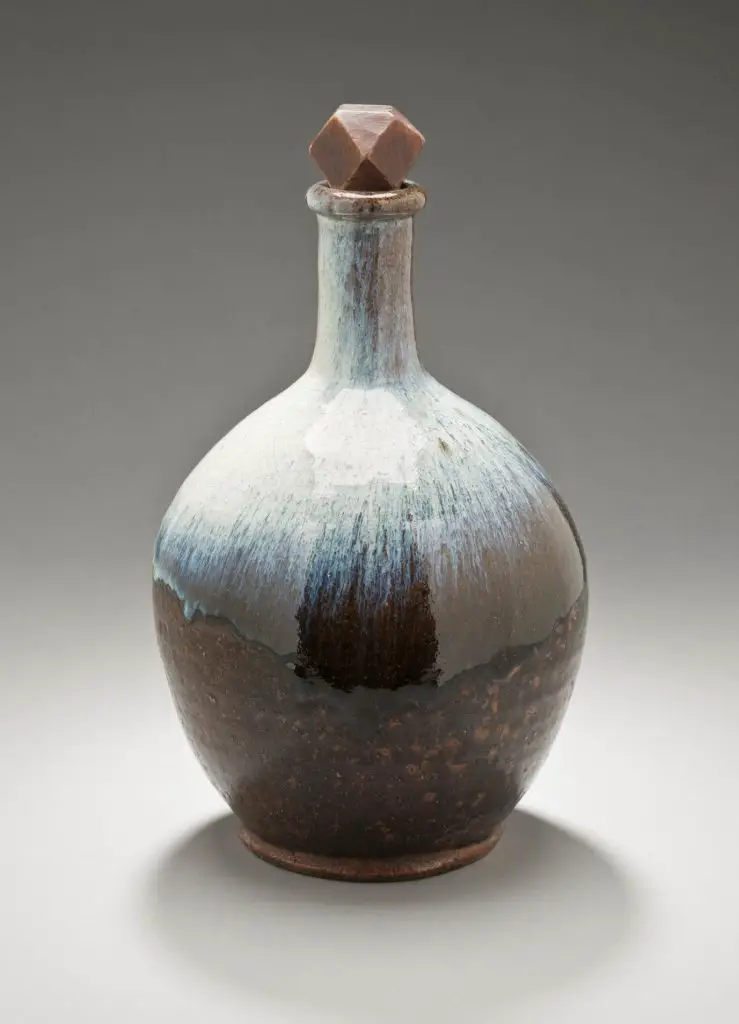 Artists of Japan make this authentic Japanese traditional pottery in an interesting and unique process that brings out this excellent piece of art, which is known as Nuka Glaze. But before knowing about the process, let's make an idea about Nuka Glaze potteries.
What is Nuka Glaze Pottery Work? 
Nuka Glaze is basically a kind of pottery work where the wood Ash Glaze is used as the main constituent by the potters of Japan and Korea since the ancient days. It is a kind of ceramic glaze that is made out of the ashes of woods and straw. It is still in trend in East Asia, where potters use this traditional method.
Some potters tend to give random effects by the direct ash that falls on the pot after it has been set into the kiln. This technique is called "naturally given ash glazes". And the other process requires mixing of the ashes with clay and water to apply it as a paste.
History Behind the Emergence of Nuka Glaze Pottery
The history behind this kind of ash glazing is quite interesting. The history of Nuka Glaze pottery work takes you back to the 1500 BC in China, during the time of the Shang Dynasty. The accidental fall of ashes on a pot gave birth to this new kind of pottery glazing designing style.
Science Involved in Producing Nuke Glaze Pottery Works:
Calcium carbonate is present in most of the wood ashes that is used in acquiring the glaze. Sometimes, the ashes also contain substrates like phosphates, potassium carbonate, and other materials depending upon the type of wood, straw, soil, and location of the ash. Different chemicals used in various batches produce varied results in the glaze.
However, this differentiation depends upon proper cleaning and mixing of the ashes that give the same kind of glaze everywhere. In case it's not cleaned or mixed properly, the glaze can have different chemical concentrations.
How to Make Nuka Glaze?
There should be no limitations on trying something on your own. Also, if you have a knack in working with pottery, then how can you resist yourself from trying your hands-on Nuka Glaze pottery works. It is one of the famous and traditional pottery works of Japan as well as other countries of East Asia. So, making ash glaze on your own is worth-a-try. Here is given a procedure on how to make Nuke Glaze on your own.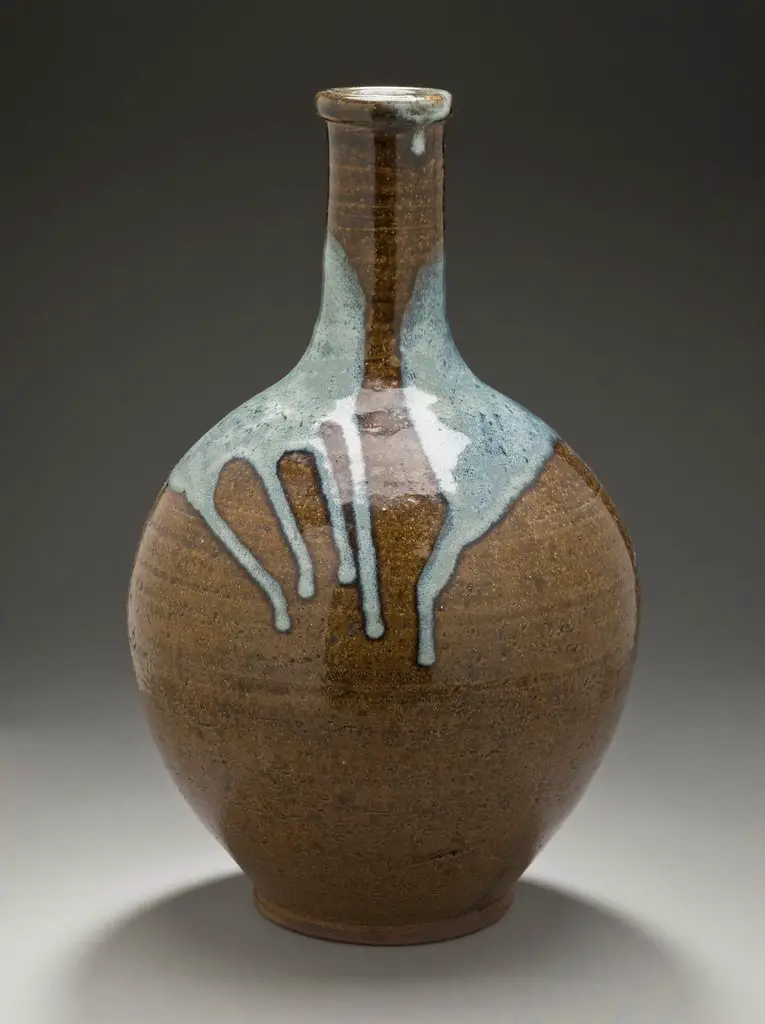 Historically and traditionally popular, Nuka Glaze is made out of wood ashes, as mentioned earlier in the above sections. The traditional potters followed the method of using rice hill ashes to fire it at a temperature of above 2500 °F. But here is a recipe that you can easily follow to create it on your own.
Before proceeding, you must check if all the constituents are in the appropriate ratio. Here, we provide a comprehensive chart of the required ingredients in their accurate ratios.
| | | |
| --- | --- | --- |
| Ingredients | Parts | Percentage |
| Custer Feldspar | 50 | 28 |
| Wood ash- dry shifted | 33 | 18.6 |
| Silica | 30 | 16.8 |
| Whiting | 20 | 11.3 |
| Frit 3134 | 15 | 8 4 |
| Talc | 10 | 5.6 |
| Bone ash | 10 | 5.6 |
| Bentonite | 10 | 5.6 |
| Total | 178 | 100 |
For this particular style of glazing, the ashes are created by putting the materials completely into a kiln. You need to mix them first and fire them at 2400 °F for 10-cones or 2500°F for 12-cones, to get the best results for achieving the perfect glaze. A considerable amount of ashes is needed for creating a Nuka Glaze. After that, the ashes are placed in a sieve to replace all the clumps.
Artists add water to process the ashes from the mixture, and then let it for a couple of hours to get settled down properly. This is how ashes with fewer toxic chemicals are prepared to create lesser harmful ashes. But remember that the ashes change from climate to climate and location to location, so the results may vary or differ sometimes.
Also, you can add different effects using different techniques, for example, you can add the effect of wet paint or paint dripping from the surface of the pot with iron or cobalt washes on the rim. Then, either you can gas fire it or electrically fire it to get those charming effects.
You can even do a lot of experiments on the Nuka color palette to achieve the proper shades, designs, and effects. It's all about the cone of temperature that you have set to fire your piece, as it accentuates the color and design and the glaze type of the pottery work.
For more expertise guides on how to acquire excellence in the technique of working with Nuka Glaze, you can follow the necessary guidelines and instructions about it from different books. Natural Glazes: Collecting and Making (The New Ceramics) upholds the essential guidelines for creating Nuka Glaze. This book comes with plenty of photographs, charts, and varieties of recipes that give you a complete guide about what to do and what to not, and how to experiment with the method of creating something new and innovative. Also, there are comprehensive color guides available.
If you love to decorate your home with beautiful collections of wood-fired jars, made of ash glaze, then Small Woodfired Jar #19 can turn out to be the best option. Besides, you can even decorate your home with authentic collections of Nuka Glaze Pots. Kiyomizu-Kyo Yaki Ware – Japanese Kyusu teapot ash glaze with a paper box is one such home décor that reflects the aesthetical aspect of the traditional Japanese pottery.
Conclusion
There is nothing to doubt about the fact that Nuka Glaze potteries or the Ash Glazed pottery works are worth the appreciations. This authentic and cult pottery art of Japan and Korea has set a higher level of creativity standard in the world of pottery works. So, whether you buy a Nuka Glaze pot or make it on your own, both are going to shower a good number of compliments for your taste.