Pottery is one of the ancient forms of art that has gained recognition over the years to style up your home at its best. Many people have also adopted this art as a hobby as it helps in relieving the stress and enhances creativity. Also, it lets you connect to nature and provides you satisfaction. Pottery may not sound quite exciting and may not inspire people up to that extent as a free beer can, but it surely stands as one of the most beautiful things and a fascinating subject.
There is a lot of excitement in transforming a shapeless piece of clay into something unique and sassy. Amongst all pottery cultures, Japanese pottery took quite a while to marks its presence, but in today's era, it stands as one of the most famous traditions in the world. Japanese pottery is highly durable and applied art that can take all contemporary forms to capture the essence of the rich ancient history of pottery.
What is Japanese Pottery?
The famous wabi-sabi pottery style is considered as one of the earliest cultures in Japanese pottery. It is all about simple living and celebrating imperfections. The meaning of Wabi is 'alone', and Sabi is 'passage of time.' It is believed that ups and downs are a part of life, and thus, it defines the beauty of imperfections.
Evolution of Japanese pottery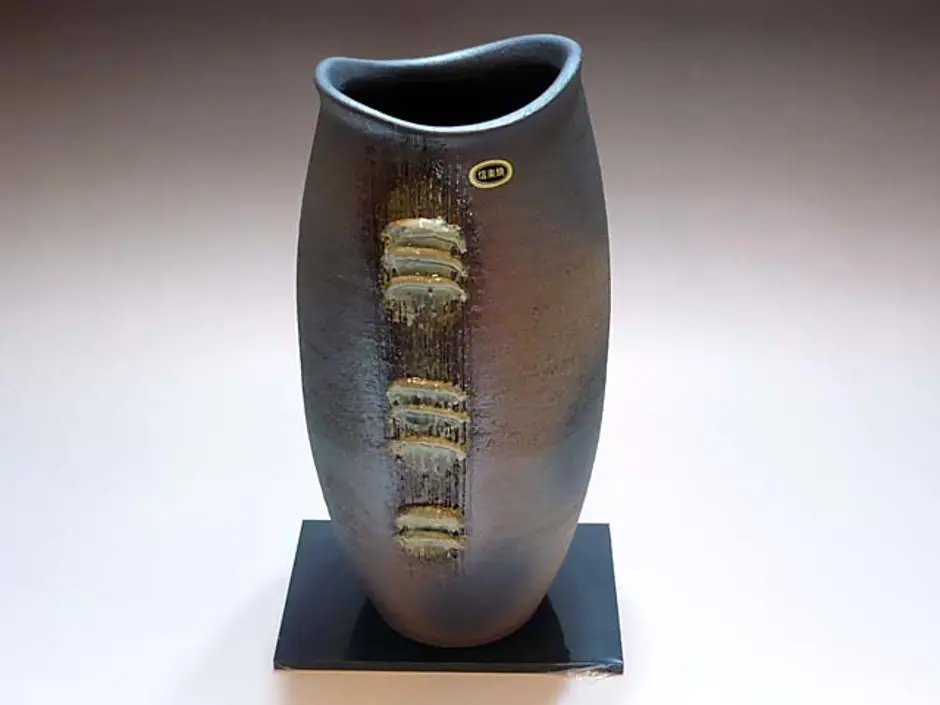 Jomon earthenware marked the beginning of Japanese pottery. There were continuous advancements in Japanese pottery that were succeeded by Yayoi earthenware. During the Kofun period, it was further followed by Haniwa terracotta and Haji ware. Moving ahead in the fifth century, new pottery techniques such as Sue ware were introduced, where high temperature is required for the development of earthenwares. Asuka and Nara periods witnessed colorful potteries and three-colored glazed wares, which were also known as Nara Sancai. Kiseto, Imari ware, Ogata Kenzan, Iga, Shigaraki, and Bizen are just a few names to define the continuous work in Japanese pottery. There was constant evolution over the years in the field of pottery. And, Japan has witnessed paramount innovations in porcelain art to devise the finest Saga prefectures that exist in the present day to boast the magnificent pottery history of Japan.
Types of Japanese pottery
Japan has quite a rich history in pottery and ceramics, which marks the country's rich culture. They make use of various techniques to bring out stunning outcomes to beautify your home. Below listed are a few types of pottery that have gained popularity over the years.
Arita Ware
Arita porcelain dates back to the 16th century and offers high-quality products at a global level. Arita porcelain was discovered in Arita City and was further exported via the Imari port; thus, it is also sometimes known as Imari ware. If you can see blue and white-colored pottery in Japan, then it is apparently Arita ware. Arita ware pottery is mostly done in white and blue and is admired for its white body and light. Check out the Japanese Sometsuke Bowl Set – an extraordinary set of 4 bowls of Arita ware Japanese pottery.
Seto ware
Seto ware has an ancient history, and its existence is even older than Arito ware. Out of the six Japanese ancient kilns, Seto ware has marked its presence as one among them. Seto wares are also known for providing glazed earthenwares when the world was still providing unglazed items. The ceramists had adopted the white and blue pottery style from Arita ware during the Meiji period, which further went on to become a dominant style of this pottery style.
Takoname Ware
Again, this is one of the six biggest kilns in Japan and has the most popular pieces in the country. The local clay of this place is highly rich in iron contents, and thus, one can expect a dark red color hue out of the pieces that are developed at this place.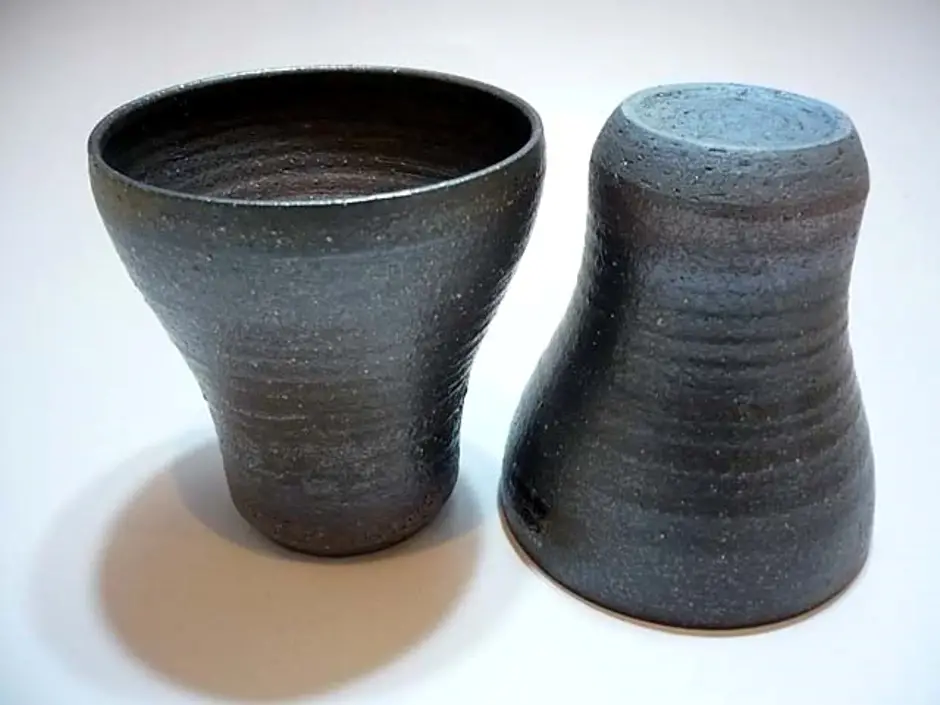 Bizen ware
Bizen wares are known for their unpolished textures and bestow the work of simplicity. These earthenwares look simple and are extremely down-to-earth pottery pieces that can win everyone's heart. Human techniques and firepower are used in a combined form to carve out stunning bizen ware pieces. If you want to add a few items of Bizen ware to your kitchen, then nothing can be best than handle tokkuri sake server bottle set by Tokyo Matcha Selections.
Apart from the Japanese ceramics mentioned above, here are a few more Japanese pottery arts that you would surely cherish:
| | | | |
| --- | --- | --- | --- |
| Name | Characteristics | City | Glazed/ unglazed |
| Tokoname ware | Reddish in color | Tokoname | Unglazed stoneware |
| Kutani ware | Red, yellow, green, purple, Prussian blue | Terai City | Glazed stoneware |
| Mashiko ware | It bestows simplicity and is widely used for tableware | Machiko city | Glazed stoneware |
| Mino ware | Red and grey in color. Comes in plain and decorated motifs | Tajimi and Toki city | Glazed stoneware |
| Hagi ware | Can keep tea hot for longer periods.Colors can change over time | Hagi city | Ash glazed stoneware |
| Kiyomizu ware | Commonly used as tableware and for tea ceremonies | Kyoto | Glazed stoneware |
| Shigaraki | Reddish in color. Offers a rustic look | Shigaraki | Unglazed stoneware |
| Tsuboya ware | Comes in powerful and simple designs | Naha city | Glazed stoneware |
| Banko ware | Comes in large sizes. Used for making hotpots | Yokkaichi city | Glazed stoneware |
Where can you buy the best-handcrafted pottery items in Japan?
If you are someone who is addicted to pottery and wish of getting a few exquisite Japanese pottery pieces to define your living room, then here are a few places from where you can get those ceramics to highlight the interiors of your house:
Kurodateon
Kurodateon can be considered an exhibition cum store that has a vast range of ceramic collections. This store is owned by the Kuroda family, and you can curb all your desires to get the most elegant pieces of pottery by walking into this store.
Asahido Honten
This place lies nearby the Kiyomizu – deru temple and is popular due to its shopping plaza and phenomenal views. This shop also has a wide range of collections and assures you of top-quality products that one can't stop admiring. The staff here are also courteous and will assist you with the utmost care.
Unrakugama
Do you wish to get some Kyo-yaki pottery at your house? If yes, then you do need to visit this place to get the best artisan pieces. You can also buy them at feasible prices and satisfy your cravings for pottery. You can get all sorts of pottery pieces and work wonders in your living room to earn numerous compliments.
Oedo Antique Market
If you have a knack for antiques, then Oedo antique market needs to top your list. This place is a must-stop for antique lovers as it is home to all types of unearthed and earthen pottery.
Bottom Line
Pottery and ceramics can be an add-on to the aesthetics of your home. Japanese pottery has a diverse range of products that can upscale the looks of your home, magnifying its beauty. So, if you are someone looking out for styling up your home with some exquisite interiors, do try out the Japanese pottery flavor and see how your house gets instantly transformed into a paradise worth appreciating.